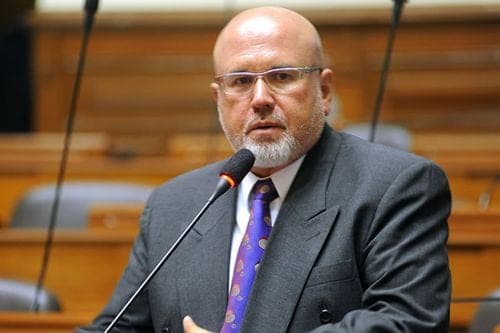 Congressman Carlos Bruce came out of the closet in an interview with Peruvian newspaper El Comercio on Sunday, saying, "Yes, I am gay and I am proud to belong to this group of people who are so valuable to Perú."
The Washington Blade reports:
Bruce — a member of the centrist Possible Perú Alliance who represents Lima, the Peruvian capital — told the newspaper his two sons support his decision to come out. The congressman also reiterated his criticisms of Lima Archbishop Juan Luís Cipriani who opposes the civil unions bill.
"He does not respond with ideas, only with personal attacks," Bruce told El Comercio. "I am sure that he is homophobic. He should be more tolerant. There are leaders from the evangelical church who support the bill."
Bruce's announcement comes as lawmakers in the South American country continue to debate his measure. It also coincides with the International Day Against Homophobia and Transphobia that LGBT advocates in Perú and dozens of other countries commemorated.
Here is the announcement in Peruvian media.