The Tennessee Equality Project is putting out a call for gay couples who want to be married in the state the moment it becomes legal, The Tennessean reports: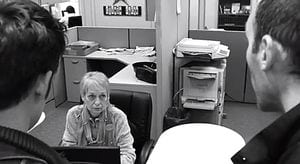 It's an effort to prepare the state for a scenario like the one in Michigan, where same-sex marriage was legal parts of March 21 and 22 before the 6th Circuit Court of Appeals in Ohio issued a stay on a lower federal court's ruling. More than 300 same-sex couples wed in that time. A much more narrow Tennessee same-sex marriage case is pending before the same appeals court — three same-sex couples' marriages were recognized here for a little more than a month before the appeals court issued a stay.
…At 6 p.m. tonight at Out Central, 1709 Church St. in Nashville, the Tennessee Equality Project will be recruiting couples willing to marry here on short notice, executive director Chris Sanders said. Southerners for the Freedom to Marry will be seeking stories from both those couples and ones married in other states to share on blogs, videos, social media and elsewhere.