BY LISA KEEN / Keen News Service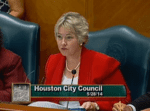 HOUSTON COUNCIL APPROVES LAW:
The Houston City Council heard more than eight hours of public comment Wednesday before voting 11 to 6 in favor of Mayor Annise Parker's comprehensive law banning discrimination based on sexual orientation, gender identity, and other categories. The Houston Chronicle said more than 250 people signed up to offer comments on the bill.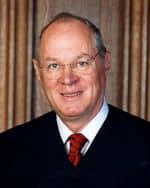 NOM SEEKS SUPREME INTERVENTION:
Justice Anthony Kennedy on Wednesday asked attorneys for Oregon and same-sex plaintiff couples to respond to a motion from the National Organization for Marriage. NOM filed a motion Tuesday seeking a stay of a May 19 federal district court ruling that allowed the state to begin issuing marriage licenses to same-sex couples. Prior to that ruling, NOM sought the right to defend the state ban after the governor and attorney general made clear they would not. U.S. District Court Judge Michael McShane, an openly gay Obama appointee, ruled the ban unconstitutional on May 19 and couples began obtaining licenses right away. McShane and the Ninth Circuit then denied NOM's request for a temporary stay in order to appeal the decision concerning intervenor status.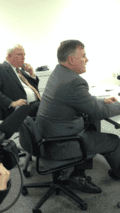 MAINE IMPOSES RECORD FINE ON NOM: 
The Maine commission for campaign ethics voted unanimously Wednesday to approve a recommendation imposing a record $50,250 fine on the National Organization for Marriage. The staff of the Maine Commission on Governmental Ethics and Election Practices recommended the fine against NOM because of its failure to register as a ballot question committee and file campaign finance reports that disclosed its donors. The Kennebec Journal reported Commission Chairman Walter McKee as saying NOM's defense –that it was protecting its donors from harassment— made a "mockery of Maine's election laws." NOM says it will appeal the ruling and file its own complaints against the Human Rights Campaign.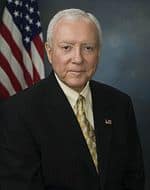 HATCH ON INEVITABILITY OF MARRIAGE:
U.S. Senator Orrin Hatch (R-Utah) had this to say about the inevitability of same-sex couples being able to marry nationwide: "Let's face it, anybody who does not believe that gay marriage is going to be the law of the land just hasn't been observing what's going on. There is a question whether [the courts] should be able to tell the states what they can or cannot do with something as important as marriage, but the trend right now in the courts is to permit gay marriage and anybody who doesn't admit that just isn't living in the real world….I think it's a portent of the future that sooner or later gay marriage is probably going to be approved by the Supreme Court of the United States, certainly as the people in this country move towards it, especially young people." Hatch made his remarks on KSL-Radio and they were widely reported, including in the Salt Lake City Tribune.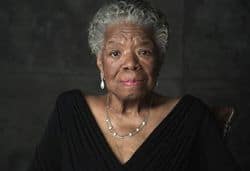 MAYA ANGELOUS PASSES:
Acclaimed poet and civil rights activist Maya Angelou died Wednesday at the age of 86. Angelou served as an important ally to the LGBT community, lobbying legislators in New York to support marriage equality. She was perhaps best known for her autobiographical I Know Why the Caged Bird Sings, and writing and delivering a poem, "On the Pulse of the Morning," at President Clinton's first inauguration. President Obama bestowed the Presidential Medal of Freedom on her in 2011.
CAITLIN CAHOW NAMED TO COUNCIL:
President Obama this month named lesbian hockey player Caitlin Cahow to the President's Council on Fitness, Sports, and Nutrition. Cahow most recently served on the Presidential Delegation to the Opening Ceremony at the 2014 Winter Olympics in Sochi, Russia.
© 2014 Keen News Service. All rights reserved.