BY LISA KEEN / Keen News Service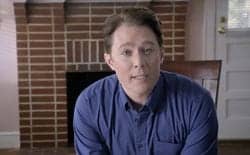 AIKEN SQUEAKS BY, BRANDON FALLS:
Openly gay candidate Clay Aiken was holding on to a slim lead at midnight last night in his bid to win the Democratic primary for the U.S. House seat for North Carolina's Congressional District 2. The state elections office showed him just 369 votes ahead of businessman Keith Crisco. If the lead holds, he'll have just over the 40 percent share of the vote needed to avoid a run-off. In Congressional District 12, where another openly gay candidate was running against six other Democratic candidates, Marcus Brandon fell into fourth place, with only eight percent of the vote.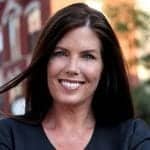 WALK-OUT ON IMPEACHMENT HEARING:
Democratic lawmakers walked out of a Republican-led hearing on a resolution of impeachment against Pennsylvania Attorney General Kathleen Kane Tuesday. Republicans sought to impeach Kane, a Democrat, because she announced last July that her office could not defend the state ban on same-sex marriage as constitutional. Democrats said the proceeding was a partisan attack.
BRUNEI BOYCOTT BUILDS: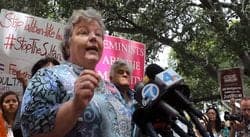 The Human Rights Campaign and the Los Angeles Gay & Lesbian Center had speakers at a rally Monday in front of the famed Beverly Hills Hotel. The rally was aimed at building support for a boycott of the two Los Angeles hotels owned by the sultan of Brunei. Sultan Hassanal Bolkiah announced on April 30 that his country would, in three phases, begin enforcing a new criminal code. The third phase, which will be enforced beginning next year, calls for people involved in homosexual relations to be stoned to death. HRC President Chad Griffin sent out a letter May 2 to various organizations with events planned at the Beverly Hills Hotel and the Hotel Bel-Air, urging them to relocate their events.
IT'S NOT JUST BRUNEI:
Lorri Jean, executive director of the Los Angeles Gay & Lesbian Center, told Monday's rally in front of the Beverly Hills Hotel that the problem is not "just about opposition to the Sultan and his barbarism." "It's about taking a stand against the religious intolerance and bigotry masquerading as religious freedom that destroys people's lives," said Jean. "It's not OK in Brunei, or Beverly Hills, or Pasadena or Los Angeles.  And we must do more to stop it."
FIGHTING ONLINE HARASSMENT:
In a Vanity Fair article published online Tuesday, former White House intern Monica Lewinsky says she empathized with Tyler Clementi's anguish in having his intimate relations with another man secretly recorded and held up to ridicule on social media. Lewinsky says her own public humiliation over having had a sexual affair with then President Bill Clinton prompted thoughts of suicide, too. But after hearing the news of Rutgers first-year student Clementi's suicide, she writes, "my own suffering took on a different meaning." "Perhaps by sharing my story, I reasoned, I might be able to help others in their darkest moments of humiliation." She says she wants to "get involved with efforts on behalf of victims of online humiliation and harassment and to start speaking on this topic in public forums."
© copyright 2014 by Keen News Service. All rights reserved.