We're on a ferry with Ned Weeks (Mark Ruffalo as Larry Kramer's surrogate protagonist) and his friends. Most notably in these early scenes, that's All American blonde beauty Bruce (Taylor Kitsch) and his boyfriend Craig (Jonathan Groff). We even get a god's eye view or two when Craig collapses on the beach, violently ill for reasons none of the friends can initially fathom but for that "gay cancer" we see Ned reading about on the Ferry. The Fire Island intro is surely an attempt to 'open the play up' which often happens when filmmakers bring famous plays to the screen but it works against the movie at first, since the material collects it power through its avalanche of claustrophobic scenes of men fighting in tiny rooms, apartments, offices and hospitals. Movies are often better at showing then telling, but in this case, let them tell. The Normal Heart's power is not in its grand vision but in its testament. Its power comes from the shrinking suffocation of a tight knit community. To Kramer's credit, The Normal Heart shows both the good and the ugly of communities in crisis who are just as likely to turn on as support each other. We see both and simultaneously, too –that's just how people are.
One of the most effective threads in The Normal Heart is the confusion and betrayal the characters feel and argue about regarding their own sexual behavior. The very thing that they had to claim for themselves in an unfriendly society and the very thing that liberated them (sex) they're suddenly told may destroy them.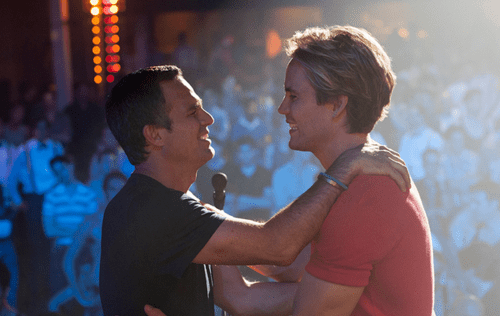 As a time capsule and polemic, The Normal Heart is absolutely essential, and as play, at least, it is blisteringly angry. It's hard to imagine just how potent it must have felt in 1985 when people couldn't even bring themselves to say the word "AIDS" (as President Reagan wouldn't for years), but here was this stage play shouting it out over and over again. Time has not necessarily dulled its power. The recent revival on Broadway was so popular that it surely led to this movie. But as a television movie it's a somewhat mixed bag. It's oddly paced, for one, both rushed (montage!) and slow to build. Some scenes in the play felt like stacked weights falling heavily on top of one another, and it was just crushing to watch. One of the most volatile scenes, when Ned is fired by the Gay Men's Health Crisis, which he co-founded, should have the weight of the inevitable but because we've been distracted by the falling-in love sequences with Felix Turner (Matt Bomer, doing beautiful romantic work) it seems to come from out of the blue. Mark Ruffalo is great in that particular scene, and captures the obstinate charisma of the self-aggrandizing role  (Larry Kramer's play is, at least in part, about how awesome and loveably "difficult" Larry Kramer is!). But honestly I think Ruffalo pushes a bit to make it "gay"… something that Taylor Kitsch, for example, doesn't do. Kitsch doesn't absolutely destroy your heart like Lee Pace did on stage during Bruce's final horrific monologue about a dead lover but he's quite good. While we're on that topic of straight actors playing gay, can we congratulate this movie for actually casting gay actors in at least some of the gay roles. That shouldn't be so rare.
In one of The Normal Heart's best scenes, a complete nervous breakdown in motion occurs when Mickey (Joe Mantello, who played Ned Weeks on Broadway) lashes out at Ned before the celibate peacemaker Tommy intervenes. Jim Parsons, wonderfully reprising his Broadway role, gets one of the play's best, truest, funniest, and saddest lines:
Look, we're all really tired, you hear me? We got ourselves here a lot of Bereavement Overload."
But, then, The Normal Heart  is always at its best when it completely loses its decorum and turns hysterical. Which is why Ryan Murphy, who we can all surely agree is prone to excess, seemed like either a dangerous choice or a special one in the director's chair. Turns out this is his most restrained outing but restraint is a really weird fit. The material stubbornly sparks back to life here and there anyway, as in the paper flinging monologue from "Doctor Death"  (Julia Roberts, low-key and grim throughout) when a government board won't fund her AIDS research or Ned's rants when he feels he's been disrespected (which is roughly all the time; he's a handful) and especially in Ned's ultimatums with his brother Ben (Alfred Molina is fine as the not-quite-evolved-enough sibling).
Still for all its uneveneness as a movie — turns out it's hard to bottle lightning — there's absolutely no denying the emotional and prescient force of its finale; an impromptu wedding that earns all the tears. Every drop.  As a time capsule and polemic, the play is nothing less than essential; a crude and angry screaming into the void, despairing that there's no one listening. Here, then, an irony and great justice. 29 years later, the voices might be quieter, but people continue to lean in and really hear them.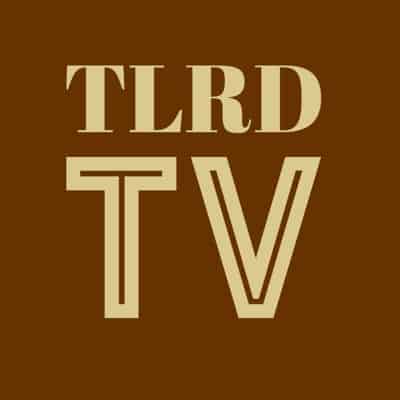 Nathaniel Rogers would live in the movie theater but for the poor internet reception. He blogs daily at the Film Experience. Follow him on Twitter @nathanielr.