Director Bill Condon has signed to direct a live action version of Disney's Beauty and the Beast, according to The Hollywood Reporter: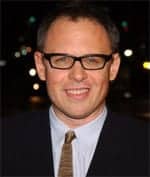 The news comes on the heels of Disney's latest live-action success, Maleficent, which hit theaters May 28. The film, starring Angelina Jolie, topped the box office its opening weekend, earning north of $170 million worldwide…
…The animated Beauty and the Beast film opened in theaters in 1991, and went on to earn $425 million worldwide.
Condon, whose name had been circling the Beauty and the Beast project for several months, directed Twilight Saga: Breaking Dawn – Part 1 and The Twilight Saga: Breaking Dawn – Part 2, and most recently helmed The Fifth Estate.