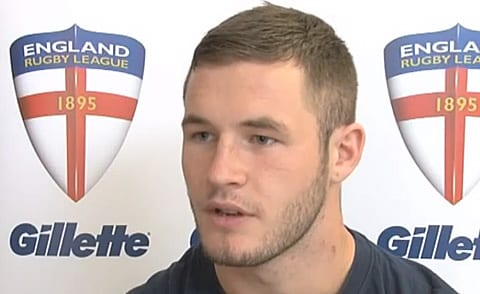 British rugby player Zak Hardaker was punished with a five-match ban for calling a player a "f–king fag" in late May, the Daily Mail reports:
The 22-year-old England international was also fined £300 by a Rugby Football League independent disciplinary tribunal which sat for almost four hours in Leeds.
Hardaker, who was represented by his club's legal team, was charged with a grade E offence, which carries a suspension of between four and eight matches, after his offensive comments were spotted on television during Leeds' 24-6 defeat by Warrington 11 days ago.
Hardaker last week issued an apology for his comments, admitting he used inappropriate language and insisted they were aimed at Warrington captain Michael Monaghan, rather than referee James Child, which appeared to be the case.
Following the punishment, Hardaker tweeted:
Thankyou everyone for ur support, 5 games it is. You live and learn and that's life, so I'll just make sure I come out better for it #LIFE

— zak hardaker (@zakhardaker1) June 10, 2014