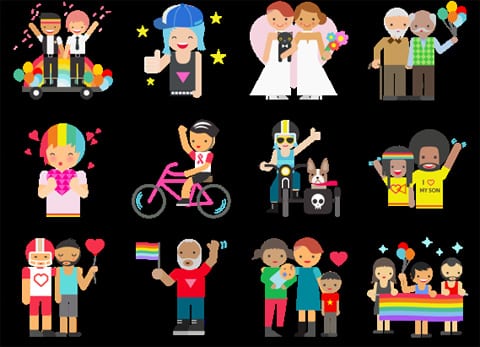 Facebook has added LGBT Pride Facebook Messenger stickers to its Sticker Store, GLAAD reports:
This is the latest in a long line of LGBT inclusive initiatives from Facebook. In February, GLAAD worked with Facebook to develop a custom gender field for transgender and gender non-comforming people. The feature enables users to select a custom gender option, indicate preferred pronouns and adjust privacy settings for the custom gender field.
Above are some of the stickers being offered.