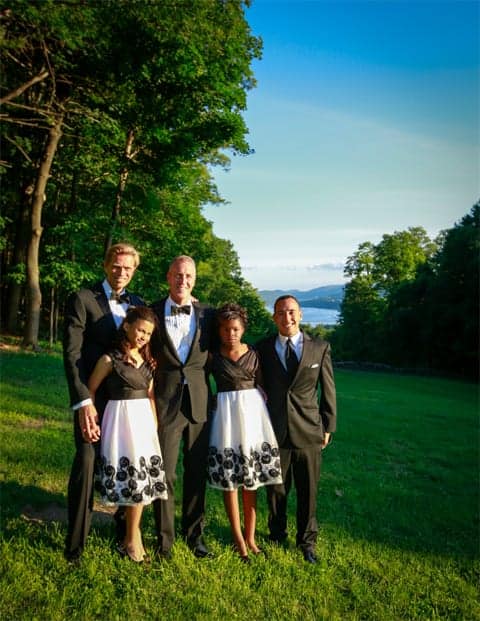 Sean Patrick Maloney, the first openly gay congressman from New York, married Randy Florke, his partner of 22 years on Saturday in Cold Spring, NY.
Florke, a real estate and design executive, proposed in December after the youngest of their three children wrote to Santa wishing that her parents could be married.
Philipstown.info reports that the guests "included Rep. Nancy Pelosi, the House Minority Leader or Democratic Party chief in the House; Rep. Steny Hoyer of Maryland, the Democratic Party Whip or assistant House leader; and Rep. Joe Kennedy, another Democrat, from Massachusetts. However, Former President Bill Clinton and his wife, Former Secretary of State Hillary Clinton, were not present."
In a statement, Maloney and Florke said:
"Even after 22 years together, we're overwhelmed by how blessed we feel to celebrate this special day with our friends and family. With our three kids by our side, this couldn't have been a more perfect day. Thank you to all our friends near and far for their love and support as we continue to fight to ensure all families can experience the joys of a lifetime commitment."
Maloney, who represents the lower Hudson Valley region, is the second sitting member of Congress to legally marry his same-sex partner while in office.
(image via USA Today)