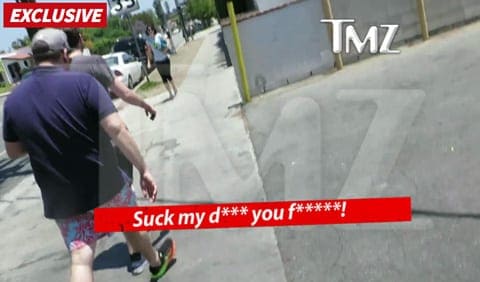 After being followed and questioned by a paparazzo from TMZ in the Larchmont area of Los Angeles, actor Jonah Hill lashed out at the photographer with a farewell insult:
"Suck my d–k you faggot!"
Video here.
It's a similar sentiment to the one Alec Baldwin hurled at a photographer in NYC last November. He was condemned by GLAAD, and blasted by Anderson Cooper and Andrew Sullivan. MSNBC canceled Baldwin's show following the incident.
Will Hill be held to the same standards?
UPDATE: Hill expresses his regret to Howard Stern…