Shooting on Stonewall, Roland Emmerich's feature film about a young man caught up in the 1969 Stonewall riots in NYC, has begun in Montreal, and the producers have added Jonathan Rhys Meyers and Ron Perlman to its cast, Deadline reports: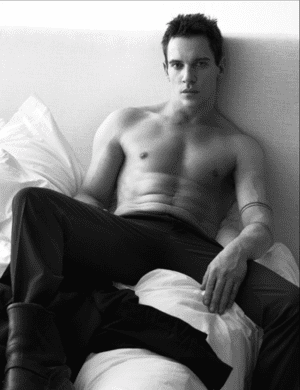 Jonny Beauchamp and Caleb Landry Jones co-star, and newbies Karl Glusman, Vlademir Alexis and Alexandre Nachi also have come aboard. The film is being produced by Michael Fossat, Marc Frydman and Emmerich, with Kirstin Winkler and Adam Press executive producing.
Jeremy Irvine is playing the lead, a homeless man who goes to NYC after being disowned by his family and befriends a group of LGBT youth.
Deadline adds:
There he meets the suave Danny (Meyers) but catches the eye of the Stonewall's repulsive manager (Perlman), who colludes with corrupt police, exploits homeless youth for financial gain and is even suspected to have had a hand in some of their "disappearances." King will play Winters' sister.
Why Montreal?
The Montreal Gazette reported, in late May:
Emmerich filmed big-budget movies like 2004's The Day After Tomorrow and last year's White House Down in Montreal. The German director is back in Montreal because he loves filming movies here.
"I like the facilities in Montreal, but mostly I like the city's great film crews," Emmerich told POP TART this week. "As a filmmaker, the most important thing you learn is the [quality of the] crew you have. A lot of big movies have been shot here, so they have a lot of experience."
Stonewall is budgeted around $14 million.