A federal judge has issued an injunction against a New York City party promoter (above) who was using 'NYC Pride' to promote parties unrelated to official Heritage of Pride events during the upcoming LGBT Pride weekend.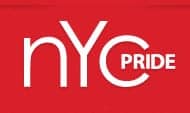 Via press release:
Judge Colleen McMahon of the United States District Court for the Southern District of New York has issued a preliminary injunction against Matinee NYC, Voss NYC and their proprietors Brandon Voss and Jake Resnicow, barring them from using Heritage of Pride/NYC Pride's "NYC Pride" trademarks, trade name and logo in connection with, among other things, concerts that are scheduled to take place during New York's Pride Week, which takes place from June 22 to 29, 2014.
Heritage of Pride, which owns the rights to several NYC PRIDE trademarks, had filed suit against the defendants on June 10, 2014, alleging that their use of "NYC Pride" in connection with concerts and events that they were promoting for Pride Week infringed its trademarks and related rights.
"Although NYC Pride had hoped to resolve this matter without having to resort to legal action, we are grateful to the Court for its decision and pleased that we have been able to protect the NYC Pride trademarks during the key Pride Week period," said Chris Frederick, Managing Director of NYC Pride Since 1984, Heritage of Pride has organized New York City's official slate of events commemorating the Stonewall Riots of 1969, which are often cited as the start of the modern gay rights movement. This year marks the 45th Anniversary of the Stonewall Riots.
UPDATE: Promoter Brandon Voss sent out a press release responding to the ruling.
"It is absurd that any organization should own the word Pride used next to the name of our city," argues Brandon Voss, who has been organizing his own Pride celebrations in New York since 2009. "Especially one that is using this as a tactic to funnel revenue to itself by demanding fees for the right to call themselves 'official' events."
"The facts are that while Heritage of Pride touts itself as a non-profit and charitable organization, it has publicly admitted that it gives only 10% of net income to charity. Per public court filings, that amounted to only a few thousand dollars in 2012."
This year, Heritage of Pride expanded its event offerings to include an entire weekend of new dance events including a new Saturday event designed to compete with the long-running Saturday night party slate promoted by Voss and Jake Resnicow. In a court hearing, Heritage of Pride's Chris Frederick admitted under oath that such competition was what prompted this lawsuit.
The LGBT community has celebrated "New York City Pride" every June since 1970, in honor of the anniversary of the 1969 Stonewall riots in New York City, widely regarded as the start of the gay pride movement. In its trademark application, Heritage of Pride claims a date of first use for its supposed "NYC Pride" trademark of May 2011. Despite this, the judge's order – which is only preliminary – declared that only Heritage of Pride had the right to use the term.
But as Voss notes, "Pride is an inclusive, fluid and intangible movement, especially in its birthplace of New York City. Pride is for everyone and is the property of no one."