BY LISA KEEN / Keen News Service
WHITE HOUSE PRIDE RECEPTION:
President Obama and First Lady Michelle Obama will host a Pride celebration at the White House this afternoon, an annual event in the Obama administration.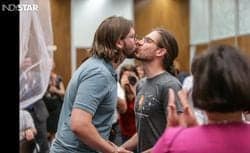 INDIANA MARRIAGES HALTED:
The Seventh Circuit U.S. Court of Appeals on Friday granted an emergency motion from Indiana officials to stay enforcement of a federal district court decision that struck down the state's marriage ban on same-sex couples. Lambda Legal noted the stay also blocks the couple-specific relief granted to a lesbian battling Stage IV ovarian cancer and her spouse.
BOULDER CONTINUES: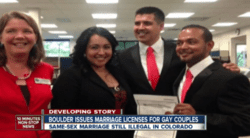 The clerk for Boulder, Colorado, has promised to continue issuing marriage licenses to same-sex couples there unless she hears from a federal appeals court to stop doing so. She's issued 34 thus far, reports the Boulder Camera, including one to openly gay state Senator Jessie Ulibarri and his partner. The state's attorney general says the licenses are invalid, but clerk Hillary Hall told the Camera, "We will be here issuing marriage licenses until a Colorado court or the Supreme Court tells us to desist." On Friday, the county began issuing the licenses at two branch offices. Colorado is one of six states covered the Tenth Circuit federal appeals court ruling that a Utah ban on marriage for same-sex couples is unconstitutional. But the Tenth Circuit stayed enforcement of its decision pending further appeal.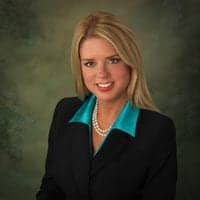 FLORIDA PRESSING DEFENSE:
Florida's Republican Attorney General Pam Bondi filed a motion with a state court last week seeking to intervene as defendant in a lawsuit challenging the state's marriage ban on same-sex couples. The lawsuit, Pareto v. Ruvin, named Miami-Dade County Clerk of Courts as defendant. But Bondi's June 24 motion says it's the state's duty to defend state law.
FLORIDA'S CRIST FILES BRIEF:
Florida's Democratic candidate for governor, Charlie Crist, filed a brief Friday in support of a lawsuit that seeks to strike down the state's marriage ban on same-sex couples –a ban he signed into lawin 2008 as the state's Republican governor. In his brief, counsel for Charlie Crist argue that "the purported evidence and arguments that seemed to support" the ban in 2008 have been "discredited both by science and experience" and that the ban "undermine[s] effective governance." A state circuit court judge will hear arguments in the case, Pareto v. Ruvin, on Wednesday.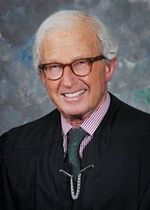 LOUISIANA DECISION PENDING:
A federal district court judge in New Orleans said last week he would issue an opinion on whether the Louisiana marriage ban against same-sex couples can ban recognition of couples married in other states and refuse licenses to couples who reside in-state. U.S. District Court Judge Martin Feldman (a Reagan appointee) heard arguments June 25 in two marriage equality cases and asked for additional briefs to enable him to consider both issues.
TRAVEL REGS EXAMINED:
The federal General Services Administration published a proposed rule change in the Federal Register last Thursday. The agency proposes to define the words "marriage" and "spouse" in the Federal Travel Regulation (FTR) to include employees married to same-sex partners. It will cover domestic partners if they would marry but live in a state where a same-sex marriage is prohibited. The FTR governs travel and relocation reimbursements for federal employees. Persons interested in commenting on the proposed rule change should submit their comments within 60 days. At regulation website, type "FTR Case 2014-301" into SEARCH window.
© copyright 2014 by Keen News Service. All rights reserved.