Man with alopecia grows full head of hair after taking arthritis drug.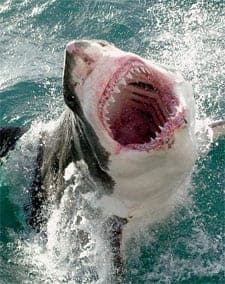 Experts: Great White Shark numbers surging. "The scientists behind the study attribute the resurgence to conservation efforts, such as a federal 1997 act that prevented hunting of great whites, and greater availability of prey. The species is listed as vulnerable by the International Union for Conservation of Nature."

Honey Boo Boo hit Mama June on The Tonight Show.

Ohio gay marraige amendment won't make the fall ballot: "FreedomOhio's executive director Ian James also said Thursday the campaign would not have had enough money to run an effective statewide campaign this year."

There are 51.2 million refugees, asylum-seekers, and internally displaced people worldwide.

Matthew McConaughey probably won't return for Magic Mike XXL.

Joe Manganiello surrounded by male strippers at premiere of La Bare.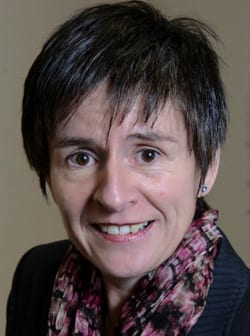 Suzette Davenport, the Chief Constable of Gloucestershire, UK, came out: "It is not tattooed on my forehead but I don't hide it either. I could have stood up and talked about facts and figures but people would have switched off. Instead I thought it would be better to talk about something more personal to me."

Lead singer of OK Go and the director of their amazing new video Writing on the Wall, does a Reddit AMA.

Louisville Mayor Greg Fischer joining Mayors for the Freedom to Marry: "The national group says it has the support of 400 mayors from 39 states around the country, including Bardstown, Kentucky, mayor Bill Sheckles. Fischer says gay and lesbian couples deserve the protections that only marriage can provide. He is in Dallas Friday for a meeting by the U.S. Conference of Mayors in Dallas. The group is chaired by Kasim Reed of Atlanta; Julián Castro of San Antonio; Michael Nutter of Philadelphia; Annise Parker of Houston; Greg Stanton of Phoenix; Eric Garcetti of Los Angeles; and Republican Mayor Kevin Faulconer of San Diego."

Are you prepared for the return of wide-legged jeans?

Allison Janney gets what she deserves.

Video: J Lo shakes her booty on Good Morning America.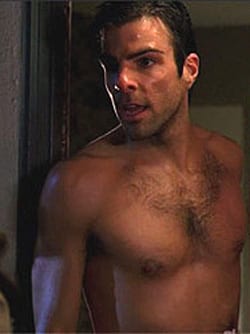 Zachary Quinto to guest star on Girls.

Michele Bachmann goes after Hillary Clinton: 'Clinton is "not commander in chief material,' said Bachmann. She then ripped the Democrat for the 'utter, abject failure' in Benghazi and said she 'fails to inspire confidence in practically anything she touches.'"

Wisconsin Governor Scott Walker accused of 'criminal scheme': "The documents show that prosecutors believe illegal coordination occurred in the 2011 and 2012 Wisconsin Senate and Gubernatorial recall elections and that groups like the Wisconsin Club for Growth worked with Scott Walker's campaign arm ("Friends of Scott Walker") to arrange undisclosed spending by an array of pro-Walker tax-exempt organizations. They note that several individuals were working both for Friends of Scott Walker and Wisconsin Club for Growth at the time, and that Walker himself boasted of the coordination in an email to Karl Rove."