Freaky Friday author Mary Rodgers dead at 83.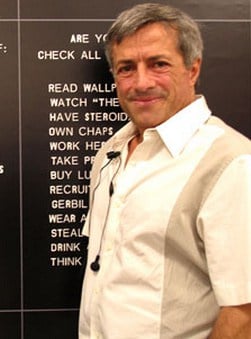 Coming from SundanceTV: "Alan Cumming is on board to produce a project inspired by the life of colorful New York City restaurateur and AIDS activist Florent Morellet. Morellet is credited with revitalizing Manhattan's meatpacking district with his restaurant that became a hotbed of activity for the gay rights movement." Check out my profile on Florent from back in 2005.

Jenny McCarthy, Sherri Shepherd fired from The View: "TMZ says that ABC is thinking of adding dudes to the table next season and they're talking to Ross Matthews and Jesse Palmer from the fifth season of The Bachelor."

British Columbia, Vancouver acknowledge city and province on unceded aboriginal territory.

Shia LaBeouf released from custody.

Michelle Williams was performing during his outburst.

Prince Harry being like his mother.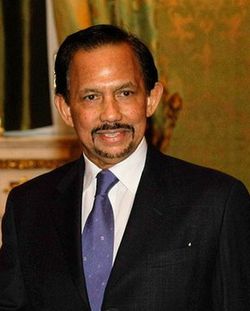 Worldwide day of protest against Sultan of Brunei underway: "The protests called #StopTheSultan,  are being organized by LGBT groups and labor unions in every country where the Sultan's Dorchester Collection owns hotels, according to icito.com. Rallies are also taking place at the Brunei embassies in Washington D.C.; Brussels, Belgium; Canberra, Australia; Delhi, India; Manila, the Philippines; and Ottowa, Canada."

A dad's unexpected advice to his gay son in the '50s.

Mike Rogers: Why I outed gay Republicans. "Next week will mark the 10th anniversary of the founding of BlogActive. Despite the encouragement I've gotten from many to keep it alive, it has been dormant for the past three years. I have left it up as an archive of my work—and a reminder of another era in our nation's history. Thankfully, there is much less need for the blog today. No longer is my community under constant threat of having discrimination against us written into the constitution. Closeted anti-gay politicians are able to inflict less damage, and we have a national media much more open to reporting on these stories. I have no regrets at all about the work I did."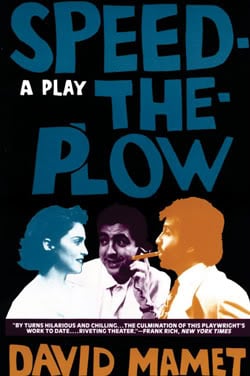 Lindsay Lohan cast in Speed-the-Plow in London, playing the role Madonna originated back in 1988.

And also from SundanceTV: "'Hap and Leonard' is a 1960s-set buddy detective vehicle with comedic elements that turns on the unlikely friendship between a white Southerner and a gay African-American Vietnam veteran. Filmmakers Jim Mickle and Nick Damici are on board to direct the project derived from novels by Joe Lansdale."

Joe Manganiello says male strippers defied his expectations: "No one had ever explored this, and people had just kind of sat back and had assumptions about it, but no one ever went in to explore it. They're really likable, cool, three-dimensional guys that I had written off in my mind."

Ann Coulter: Growing interest in soccer a sign of America's moral decay. "If more 'Americans' are watching soccer today, it's only because of the demographic switch effected by Teddy Kennedy's 1965 immigration law. I promise you: No American whose great-grandfather was born here is watching soccer. One can only hope that, in addition to learning English, these new Americans will drop their soccer fetish with time."