NCLR says it won't support ENDA because of religious exemption.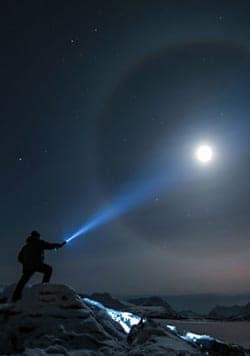 Researchers claim to have found evidence of the planet 'Theia', which crashed into Earth billions of years ago to form the Moon.

VIDEO: Demi Lovato knows that aliens and mermaids are real.

Don Lemon: So the question is, if you want people like Justin Bieber to stop using [the N-word], shouldn't you do the same?

ToonSeum: Pittsburgh museum faces backlash for supporting PrideFest.

Zachary Quinto and Matt Bomer will present a Tony Award together.

'Hollywood sex ring' accuser Michael Egan voluntarily withdraws his suit against former Disney executive David Neuman: "Egan's case against Neuman appeared to crumble three weeks ago when Neuman filed a motion to dismiss that attached a 2003 declaration in which Egan said he'd 'never had any kind of physical contact' with Neuman other than non-sexual social contact and that Neuman 'never acted improperly.' A sanctions motion served by Neuman's counsel may have underscored the apparent defects in the suit."

Emily Blunt as Catwoman?

Game of Thrones becomes HBO's most watched series ever.

Baked by Melissa sent these to the Towleroad office yesterday probably as a sugary ploy to get us to mention that you can get some for your Pride celebration HERE.

D.C. news show properly frames NOM as 'foes'.

Has Jake Gyllenhaal finally met his match?

Gay Bangkok nightlife hit hard by curfew: "Silom is famed for its nightlife which can stretch well after the official closing time of 2 am or 3 am for clubs during normal times before the May 22 military coup which was followed by a curfew that at first lasted for most of the late evening and night but now only applies for four hours."

Netherlands senate approves zero tolerance policy for clerks who refuse to comply with same-sex marriage laws.

Reddit launches Utah campaign for equality.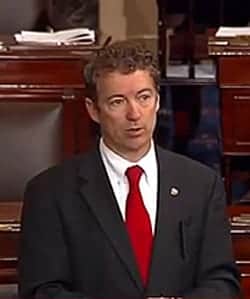 Rand Paul discovering he can't run for President and Senate at the same time.

Massachusetts bill will help those disfigured by older HIV meds. "On Tuesday, a bill requiring insurers to pay for treatments to correct lipodystrophy (fat deposits) and lipoatrophy (wasting) finally moved out of the House Financial Services Committee of the Massachusetts legislature…"

The Washingtonian profiles Ted Olson.

Delaware's Cape Henlopen High School battles over rainbow stoles, GSA: "More than a half-dozen people familiar with the school – including current and former students and a parent of students who recently graduated – told the Blade that while the formation of the GSA group this year and the gay student participation in the prom were encouraging signs, LGBT students at Cape Henlopen High School continue to face anti-LGBT bias."