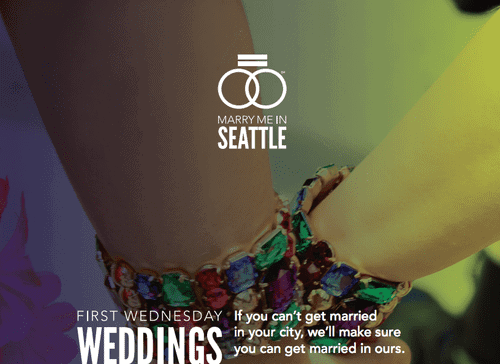 Openly gay Seattle Mayor Ed Murray is set to kick-off a travel ad campaign and wedding sweepstakes July 1 to promote Seattle as a destination for marriage equality.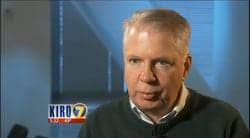 Said Murray:
"It's an honor to be part of this campaign and I look forward to officiating at the ceremonies for the lucky couples who win wedding trips to Seattle. I appreciate the work Visit Seattle is doing to bring more out-of-town LGBTQ visitors to Seattle and the new 'Marry Me in Seattle' campaign is a great example of that work."
The campaign will be giving away four all-expenses-paid weddings to LGBT couples from out of state. Murray will officiate the first wedding on September 3.
"Seattle is a welcoming and progressive place to live and visit," Said Ali Daniels, Visit Seattle's Vice President of Marketing. "What better way to celebrate the passage of Referendum 74 than to throw a party – or four – hosted by generous hospitality businesses throughout the city.  The response that we've received from our partners is incredible. Everyone we've reached out to wants to find a way to be a part of this campaign."
Check out more on the campaign and sweepstakes HERE.