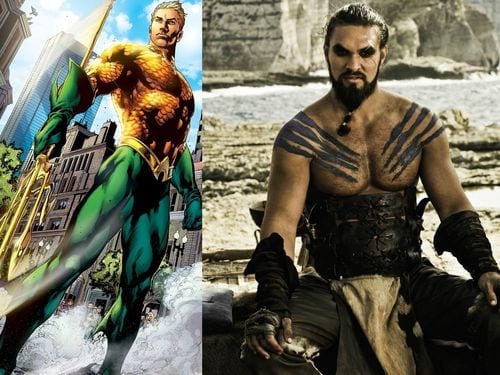 A weekly round-up of the best tech, science, and geek-related news from around the web.

 Reuters reports Apple to begin production of smartwatch in July – with an expected October launch date.  

 Jason Momoa of Game of Thrones fame has reportedly been cast as Aquaman in 2016's Batman V Superman: Dawn of Justice. Jesse Eisenberg's Lex Luthor, meanwhile, will reportedly sport a lustrous head of hair for his role. 

 The Wizarding World of Harry Potter at Universal Studios in Orlando is about to become even more magical: 

 A Dallas, Texas science museum is under fire for removing an exhibit on climate change – an omission that's not exactly surprising considering the museum's benefactors include ExxonMobile and Chief Oil & Gas.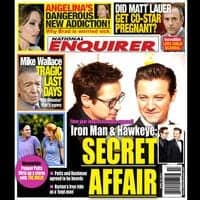 How magazines would look if superheroes were real. 

 The Supreme Court to decide whether threats made over social media websites cross the line into criminal activity. 

 90s kids rejoice! The Powerpuff Girls are returning to the Cartoon Network in 2016. 

 A laser breathalyzer that law enforcement can use to detect drunk drivers from afar. 

 Congressional Democrats introduce bill that would effectively enshrine net neutrality into law

 A fascinating look back at how JVC beat Sony in the original home video format war: Betamax vs. VHS

 The government's "shadow internet" is 100 times faster than Google Fiber.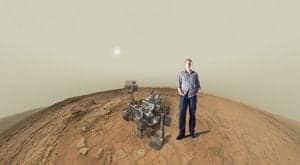 CEO of SpaceX Elon Musk is confident humans will land on Mars by 2026. "I'm hopeful that the first people could be taken to Mars in 10 to 12 years, I think it's certainly possible for that to occur," he said. "But the thing that matters long term is to have a self-sustaining city on Mars, to make life multiplanetary."

 Three non porn-related reasons to consider using private web browsing. 

 Get $400 worth of Mac apps for name your own price. And you get to help charity to boot! 
Got something you think would be cool for the round-up? Tweet me @kylergee