1. German producer Sebastian Doering (aka Lovebirds) and Canadian house music songstress Lisa Shaw collaborated on 'Holding On,' a soulful deep house track with a lot of potential to become a poolside hit.
2. Another Canadian act, the duo called Bob Moses often perform their introspective, minimalist deep house recordings in New York and Brooklyn. Their latest release is a 2-track EP, First to Cry, featuring the relaxing and sophisticated 'Grace.'
3. ROTCIV, a Brazilian producer based in Berlin who we have featured here in the past, brings it back to the late night portion of the dancefloor with 'Just Take Me Higher,' filled with powerful bass lines and infectious female vocals.
4. Those familiar with Brooklyn's gay dance scene will recognize Automagic as the moniker of DJ Will Automagic, half of Spank! and The Carry Nation. His latest work as a solo producer is 'Music In My Mind,' a track reminiscent of the lush, soulful house style from the late '90s.
5. Daniel Avery created one of my favorite albums of 2013, Drone Logic, and the latest single off of last year's release is 'Knowing We'll Be Here,' featuring a remix by Bulgarian producer KiNK. Although at first listen the re-work is not very far from the original, the addition of dreamy synths midway through the track creates a surprise element and a completely new experience.
6. Icelandic disco could be the next big thing with producer B.G. Baarregaard joining in the fun. Make sure to grab the free download of his very uplifting 'Grunerlokka Groove.'
WEEKEND CALENDAR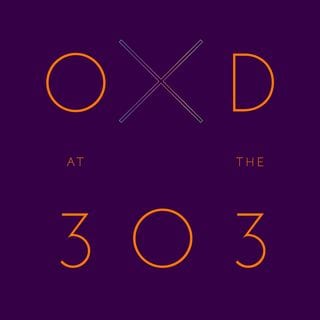 This Saturday, June 21st, there are many things to celebrate: summer solstice, Pride week kick-off and OXD's Tad and Ru's birthdays. We invite those in New York to come dance with us at The 303 in SoHo, with music provided by Occupy The Disco all night – and it's all free! More details on our website.
OCCUPY THE DISCO (OXD) curates and recommends music events to the gay community in NYC—in an effort to move the focus of the nightlife scene beyond the promoter and venue and to the music itself. OXD's goal is to educate, entertain, engage and empower the gay audience to reclaim their ability to question and experience the unknown. The OXD Mirror will serve to showcase tunes that are definitely off-the-beaten-path but rightfully deserve the attention of the gay ear.
Follow us on Spotify!  Subscribe to our 'As Seen on Towleroad Playlist to listen to tracks posted from past weeks. For more information on OXD, check out our website and accompanying blog at www.occupythedisco.com, like us on Facebook, or follow us on Twitter: @OccupyTheDisco.