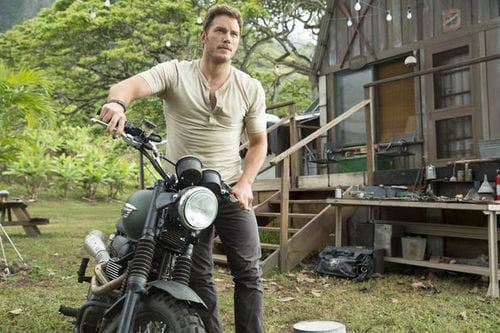 A weekly round-up of the best tech, science, and geek-related news from around the web.

 The first official photos of increasingly hunky Chris Pratt on the set of Jurassic World. You're welcome. 

 And while I myself can't wait for Jurassic World, a new report shows Chinese audiences are growing increasingly tired of Hollywood's overreliance on sequels, remakes, and special effects-stuffed blockbusters. 

 A Russian computer program has become the first AI to pass the Turing Test by impersonating a 13-year-old non-native-English-speaking Ukrainian boy. Futurist Ray Kurzweil and other experts, however, are saying not so fast. Luckily, we have Steven Colbert to clarify everything for us: its a 'robolution' in the making.

 Every video game being shown at the Electronic Entertainment Expo this week in Los Angeles.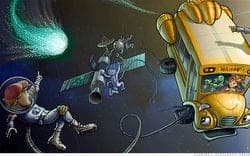 Put those fears about America's failing education system aside – Netlix has announced that it will reboot classic 90's kid's show The Magic Schoolbus.
 Crayola boxes may sadly become a thing of the past with Scribble – a pen that lets you scan and replicate any random object's color   

 Amazon launches Spotify-esque streaming music service free to Prime members.

 The powerful implications of 3D printing, robotics, artificial intelligence, the "Internet of Things," infinite computing and synthetic biology in one handy little 5 minute video: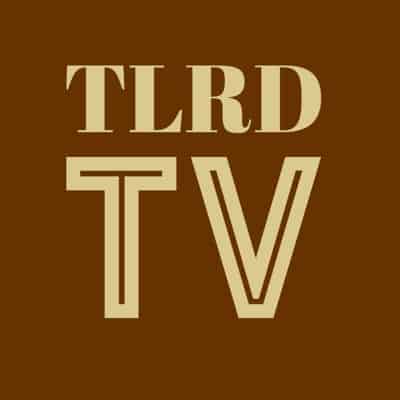 A mind-controlled exoskeleton will be kicking off the World Cup's opening ceremony today.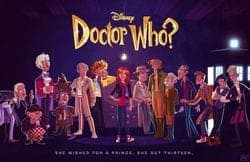 What Doctor Who might look like in the hands of Disney animators.   

 A Facebook employee by the name of Dave Goldblatt has donated $20,000 to win the top prize in a charity contest put on by Game of Thrones writer George R.R. Martin. And the prize? Dave will get the honor of having a new character named after him in an upcoming book…and said character will then be killed off in a grisly manner. So so very jealous

 You might have seen our post earlier today on NASA's warp drive space ship designed to make interstellar travel easier. Well earlier this week, Boeing unveiled its new "space taxi" – designed to make it easier to launch astronauts into space. 
 And if you're still looking for a Father's Day present, consider the 370-inch Titan – the world's largest television. It'll only set you back a cool $1.7 million
Got something you think would be cool for the round-up? Tweet me @kylergee