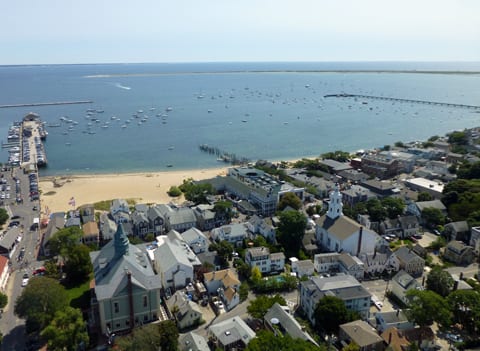 It's almost time for the kick-off of Towleroad's first Pop-Up Gay Summer Camp in Provincetown. Those of you planning a trip to this paradise at the tip of Cape Cod from July 1 through Labor Day, please sign up with us at RSVPtown.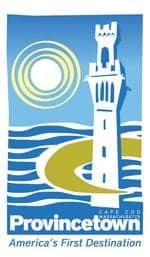 Those who SIGN UP at RSVPtown can stop by Pop-Up Gay Summer Camp HQ at the Crown and Anchor Inn as soon as you hit town to say hi, find out about events all over town, and pick up your RSVPtown welcome bags with our guide, handbook, exclusive offers from Ptown businesses, discounts, invites, and gifts including free Kiehl's products (they just opened a new store in town!). You'll also be automatically entered in a contest for ticket giveaways every week of the summer (SEE BELOW FOR 4TH OF JULY WEEK).
So please SIGN UP if you don't want to be left out!
Today we are proud to announce that the Provincetown Tourism Office is joining us as a co-sponsor and will be helping us help you get the most out of your time in Ptown.
Said Provincetown Tourism Director Anthony Fuccillo:
"Provincetown, America's first gay destination, is excited and looking forward to the Towleroad Pop-Up Gay Summer Camp. Everyone is invited to take part in the many fun attractions, eco-tourism, great food and arts community while visiting PTown. Of course we know you will enjoy the entertainment and legendary nightlife.  The Pop-Up Gay Summer Camp is proudly sponsored in part by the Provincetown Tourism Fund."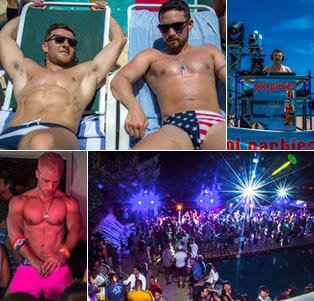 We told you earlier this month that we would be giving away tickets to parties and entertainment at the Crown and Anchor to people who have signed up at RSVPtown for Pop-Up Gay Summer Camp and for those of you coming for the week of Independence Day (June 30- July 5) we're going to be giving away the following to a few lucky winners:
2 Platinum Passes to INDEPENDENCE – the deluxe package including 8 club nights and Beach Party, Central House Restaurant gift certificate, free chaise lounge rental and towel service Poolside at the Crown, an Absolut Vodka beach bag, and more, worth over $200. More info HERE.
2 Tickets to the all-new Beach Party with DJ Abel on July 2 from 12-7 pm.
2 tickets to see Leslie Jordan for his shows on June 30 and July 1.
2 tickets to see Dina Martina on July 2.
2 tickets to Miss Richfield 1981 on July 3.
2 tickets to Audition with Kevin Aviance and Marti Gould Cummings on July 3.
You can ONLY be eligible to win these tickets if you are signed up at RSVPtown, so do it!
Winners will be drawn for the Platinum Passes on June 23 and the show tickets on June 27.
You are only eligible for tickets for the weeks you indicated you would be in Provincetown on your RSVPtown sign up. All drawings and giveaways will be drawn at random from those eligible.
More news to come soon!