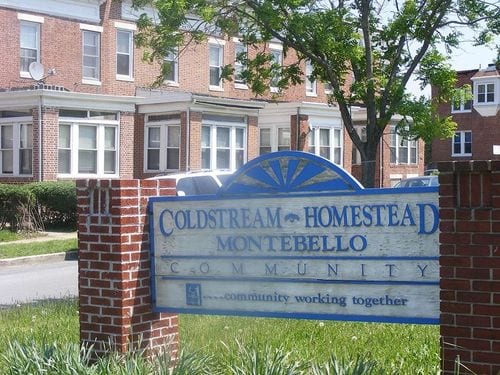 A transgender woman known as Kandy, but whom the police identified as Ricky Carlos Hall, was found murdered in a field in Northeast Baltimore this week.
She was found at 6:30 am on June 3rd in the 1400 block of Fillmore Street. Details of the murder have not yet been released by the police. 
From The Baltimore Sun:
Acting Capt. Eric Kowalczyk, a police spokesman, said he took part in a conference call with leaders of the LGBT community on Wednesday evening to discuss what police know about the case — which apparently isn't much.

"We need the public's help trying to find out who is responsible for this," he said. "We don't know how the homicide occurred yet. We're waiting for the medical examiner to do the autopsy."

Jacqueline Robarge, whose organization Power Inside works with at-risk women, said there is a pattern of violence targeting vulnerable women. She said the lack of information about the case was troubling.

"Whatever information can be shared, to help people on the street understand how to keep themselves safe or contribute to a perpetrator being caught, I think that would be important," she said. "Just saying that someone was found is not sufficient if they have other details about a possible m.o."
The police were also criticized for initially referring to Kandy as a man, but the article notes that the police have been stepping up efforts to engage with the LGBT community. For more on the case and efforts to improve relations between police and the LGBT community in Baltimore, check out the full article. 
Baltimore is no stranger to anti-transgender violence. In 2011 Tyra Trent was found asphyxiated in a basement, without any identification on her. She had experienced violence and great stigmatization in the years before her murder. Also in 2011, transgender woman Chrissy Lee Polis was brutally beaten inside a McDonald's, while being filmed by an employee. 
(Photo from examiner.com.)