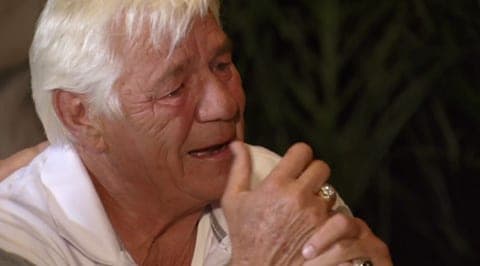 Wrestling fans making their opinions known on social media and those in the business say they've known WWE legend Pat Patterson is gay for years, but he came out officially on an episode of the WWE reality show Legends' House that aired last night.
Said Patterson: "For once in my life I'm going to be me now. I survived all this being gay. I lived with that for 50 some years. I had a friend with me for 40 years and I lost him…it was tough guys. It was tough."
As Bleacher Report notes, the show was filmed in 2012 but the announcement didn't become public until last night.
Watch the emotional moment: