California's Assembly Bill 1121, which makes the state's name and gender change process the easiest in U.S., went into full effect July 1., reports The Advocate.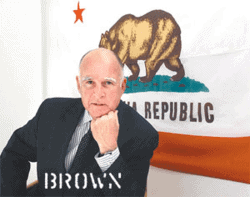 The bill, authored by out Assembly Speaker Toni Atkins and co-sponsored by Transgender Law Center and Equality California, was signed into law by Governor Jerry Brown last year.
In August 2013, Brown signed into law a bill that will provide unprecedented protections for transgender students in California.
Atkins also authored the Respect After Death Act which would ensure death certificates correctly reflect the authentic gender identity of transgender Californians. The bill is currently awaiting action in the Senate.
Speaking to Equality California last year, Masen Davis, Executive Director of Transgender Law Center said:
"Having identity documents that accurately reflect who you are is vital in so many areas of everyday life — from applying for a job to exercising our rights at the ballot box. Many of us wouldn't think twice when asked to show our ID, but this is a very serious issue for transgender people."
Previously, transgendered Californians were required to obtain a court order in order to have their birth certificate reflect their correct name and gender.
However, under the new law applicants are now required to submit a form and a doctor's note directly to the state's Department of Public Health, indicating that they have taken appropriate steps to change their gender.
Additionally, those seeking a legal name change are no longer required to publish notice of intent in a local newspaper, a move which will save trans residents significant amounts of money and allow them to avoid the outing that comes with having a name change published.
Speaking to The Advocate, legal director for the Transgender Law Center Ilona Turner said:
"Today marks another step toward full equality for transgender Californians.  These simple administrative changes are going to make a huge difference for transgender people who continue to face unfair and burdensome barriers to being able to live authentically and free from discrimination."