Colorado's ban on gay marriage was struck down earlier this week, and the ruling immediately stayed.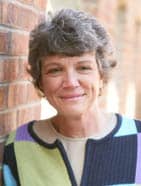 Two counties, however, have continued to issue marriage licenses, the Denver Post reports:
The Denver County clerk's office on Thursday began issuing marriage licenses to same-sex couples, just hours after a Boulder judge rejected a bid by the state to block a similar move there.
…Clerk and Recorder Debra Johnson's (pictured) decision came after a Boulder County judge said he would allow Boulder's clerk to continue issuing marriage licenses to same-sex couples, rejecting a request from Attorney General John Suthers to issue an injunction.
Denver issued 17 licenses to same-sex couples Thursday afternoon.
Pueblo County Clerk Gilbert "Bo" Ortiz said he will begin issuing licenses to gay couples on Friday morning, and other county clerks said they were considering their next steps. At least four counties — El Paso, Arapahoe, Jefferson and Weld counties — said they had no plans to follow suit.
Governor John Hickenlooper has urged teh state's attorney general not to appeal the ruling.