After 17 years of rejecting workplace protections for LGBT employees, the oil and gas company Exxon Mobil has agreed to abide by the new LGBT workplace discrimination protections for federal employees recently signed into law by President Barack Obama.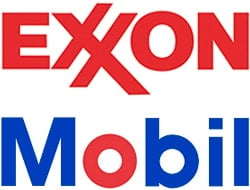 The Eagle reports that "the Labor Department has 90 days to issue regulations for how employers must comply." However, the company has stopped short of creating and applying LGBT protections of its own.
The AP has more:
Exxon… according to government records, won more than $480 million in federal contracts in 2013 and more than $8 billion since 2006…
The company began offering benefits to legally married same-sex couples in May 2013, a month before the U.S. Supreme Court struck down the Defense of Marriage Act, which had allowed states to refuse to recognize same-sex marriages granted in other states.
A lawsuit against the corporation is ongoing:
… Exxon is facing a same-sex discrimination complaint in Illinois. Last year, the group Freedom to Work sent the company two fictitious resumes for a job opening in Illinois. One resume had stronger qualifications, but identified the applicant as gay. Exxon Mobil responded to the lesser-qualified applicant's resume while the gay applicant received no reply.
Earlier this month, the Illinois Human Rights Commission overturned a lower body's decision to dismiss the case. Exxon has said the allegations are without merit.