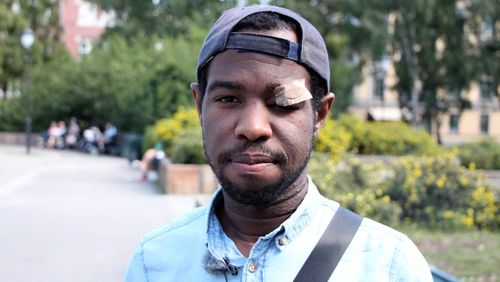 Keith Brooks-Bekkestrom was attacked in a park in Oslo, Norway by two men who approached him on a bench and asked if he was gay. Brooks-Bekkestrom sais he was confused about why they asked him but replied 'yes' when they did.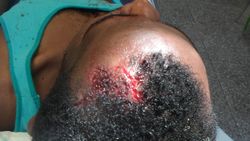 The two men then proceeded to attack him and when he fought back to defend himself a third man approached and struck him in the head with a bottle. Another man who was in the park with his family came to help and the attackers fled, according to media reports.
The man helped Brooks-Bekkestrom wash his wounds in a fountain and call police.
Said Brooks-Bekkestrom to Norwegian media: "They had to sew a deep wound, so I have a pain in my head. They had to sew over my eye, and I have a wound on his arm. I do not feel safe here anymore, it will take some time."
Wrote Brooks-Bekkestrom yesterday on Facebook: "I'm very happy to report that today's hearing at the Oslo Courthouse went incredibly smoothly. The three men who attacked me were not present in the courtroom. I was required to describe the incident to a prosecutor, defense lawyers and judges, with help of an interpreter. We will see how the case continues, but I have to show my deep appreciation to Alexander Aronsen,Martin Phillip Fjellanger, Sebastian Forbes, and the American embassy representative (c/o Ashley Rainey Donahey) who were with me the entire hearing, along with Eirik Willyson, who came as well. And of course, all of you in spirit. It meant a great deal to me that you were there, and that I was not alone."
Brooks-Bekkestrom also wrote a note to Towleroad: "A lot of people have perceptions about Norway and Scandinavia being safe for LGBT people, but this illustrates that homophobia exists everywhere and that there is still much work to be done around the world."