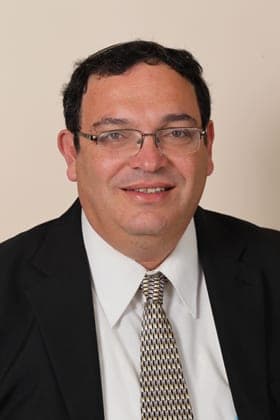 Shai Piron, Israel's Education Minister, has apologized for the homophobic comments he made against same sex families earlier this month. Piron was met with a fierce outpouring of backlash from Israel's prominent LGBT community after asserting that "[i]t's a Jewish state's right, maybe even its duty, to say to same-sex couples who decide to live their lives together—that's not a family,'" in an interview with the Israel National News.
Hagit Rimon, Piron's lesbian sister, came to the Education Minister's defense soon after his comments were made public. "I wasn't offended. I don't get offended by general statements, and I trust his intentions," Rimon said to Israel's Walla News. "He does work for many different communities, and he is a pluralistic guy."
Piron took to his Facebook account to issue an awkwardly articulated backtracking of his previous stance.
"You can disagree with the wording of words, yet it reflects the reality in Israel and the difficulties of the religious community with changes in family structure." He wrote, "Every day I try to build a bridge between groups and communities, the first phase of the bridge is to accept and understand." Piron went on to faux-pologize "if [his] words were understood incorrectly" in the post, prompting for yet another, appropriate apology. Chairman of the Knesset Gay Pride Lobby MK Nitzan Horowitz, called the apology "feeble" and "inadequate."
"Piron is the education minister and his comments affect the entire system," he said yesterday. "Students in the education system, children of gay families, gay teachers, and gay parents, all were hurt by the statement of the man who is in charge of education in Israel."