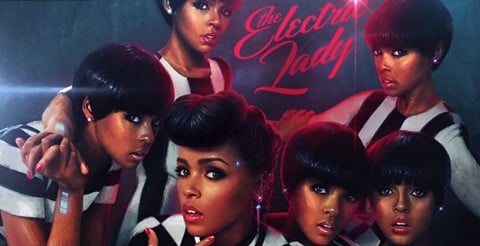 Janelle Monae has just released a catchy new dance anthem for her song "Electric Lady" and the video has everything you'd expect from the Outkast descendant — cupcake-baking ladies, a retro-futuristic sorority setting, light saber group dancing and a groovealicious houseparty featuring a marching band.
Plus the video shows Monae's real-life mother at the beginning — score!
The song comes from Janelle Monae's latest album The Electric Lady. We shared her video for Q.U.E.E.N. (another track from the same album) earlier this year.
Watch the video AFTER THE JUMP…