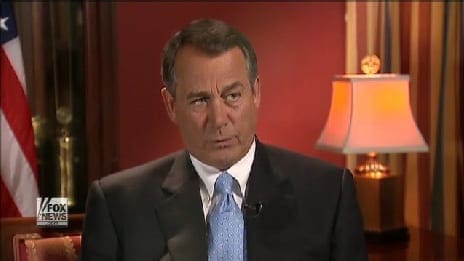 House Speaker John Boehner has written a column for CNN attempting to justify the House Republicans' latest waste of time and taxpayer money.
…later this month, we will bring legislation to the House floor that would authorize the House of Representatives to file suit in an effort to compel President Obama to follow his oath of office and faithfully execute the laws of our country.
The President's response: "So sue me."
What's disappointing is the President's flippant dismissal of the Constitution we are both sworn to defend. It is utterly beneath the dignity of the office. I know the President is frustrated. I'm frustrated. The American people are frustrated, too.