Members of the Lebanon police force's "Moral Protection Bureau" alleged to be carrying out physical tests on men suspected to be homosexual, according to the Independent.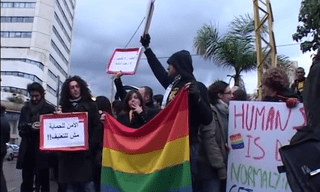 The tests, which include forcible anal probing, have been banned in the country, and are considered to be humiliating and degrading treatment by the Human Rights Watch.
While homosexuality remains illegal in Lebanon, the physical testing practices suspected of being used are considered a form of torture, and are illegal. A doctor, hired by the police to investigate the sexualities of five Lebanese and Syrian men, is said to have conducted the "test" at the authority's behest.
"We are asking the Order of Physicians to sue him [the doctor] for professional misconduct," attorney Saghieh told The Daily Star, expressing concern that there were more unreported cases. "There are many sanctions available, so it is up to the people who are hearing this case to decide on what is adequate."