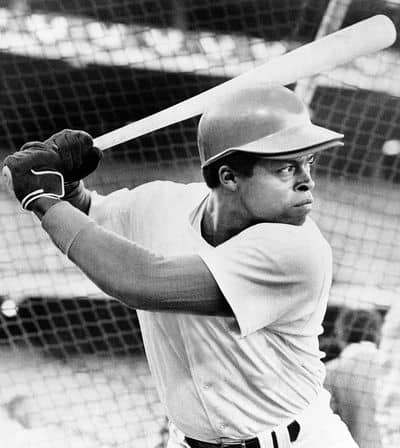 MLB player Glenn Burke, who spent his career closeted before coming out as gay in 1982, will be honored by the League at Tuesday's All-Star Game in Minneapolis. Burke died in 1994 of AIDS-related causes. There is still no openly gay player in professional baseball.
"He was a pioneer, and should be recognized," Pat Courtney, a Major League Baseball spokesman, said.
Attending the game will be Lutha Burke, one of Glenn Burke's five surviving siblings, who cared for Burke in his final months as he withered and died from the effects of AIDS, and her daughter Alice Rose. Burke died in 1995.
"It was overdue, and Glenn has a story that needs to be told," Lutha Burke, 66, said over a cup of coffee, sitting beside Rose. "Glenn wouldn't be upset that it took this long. He'd just say, 'It's about time you guys showed up.' "
Another announcement will be made at the game as well:
The league will also announce that Billy Bean, who played six seasons in the majors and came out publicly in 1999, four years after he retired, will work with the league on its inclusion efforts.
Read the full NYT article on Burke here.
A documentary on Burke's life premiered back in 2010. You can watch the trailer HERE.
The SF Chronicle wrote at the time about Burke's experience:
"Burke made little secret of his sexuality during his time with the Dodgers and A's in the late 1970s. Several former teammates contend this bothered management of both clubs, to the point where the Dodgers traded Burke to Oakland and then-A's manager Billy Martin later ridiculed him in front of his teammates. He abruptly retired from baseball in 1980, publicly revealed his homosexuality two years later and landed in San Francisco's Castro district, where he initially was welcomed warmly. But his life there eventually spun out of control, sending him spiraling toward drug use, prison time and AIDS. He died of complications from the disease in May 1995, at age 42."