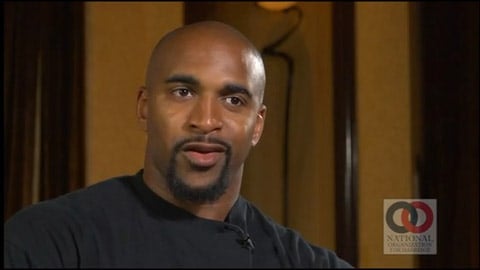 Towleroad readers will know former New York Giant David Tyree from a series of posts back in 2011 in when he became a spokesperson for the National Organization for Marriage (NOM).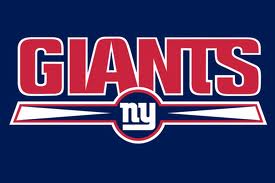 He has now been hired by the Giants as the director of player development.
Said Tyree in a video for NOM in 2011:
"Marriage is the only relationship that actually mirrors a relationship with God — it's very unique in that way…If they pass this gay marriage bill…what I know will happen if this does comes forth is this will be the beginning of our country sliding toward…anarchy…That will be the moment our society loses its grip with what is right…I don't believe that truth is subjective…If you redefine [marriage…it changes the perception of what is good, what is right, and what is just…"
Tyree later went on to say that he would trade a Super Bowl win to stop gays from marrying and expressed concern for his kids:
"I don't want my kids to think homosexuals are normal."
Tyree is also an advocate for gay conversion therapy, NJ.com reports:
His more divisive views — like somebody can change their sexual identity through therapy — came to light via a series of Twitter messages from 2011 first reported by NJ.com.
"I'll never be a former black," Tyree tweeted in June 2011. "I have met former homosexuals. That's the truth."
The tweets — along with his crusade for years against gay marriage — drew a strong rebuke Tuesday by the Human Rights Campaign, both in a response to an inquiry from NJ.com and in a press release Tuesday evening.
"When did Tyree decide to be straight?" asked Human Rights Campaign President Chad Griffin in a news release. "The idea that someone can change their sexual orientation or gender identity is ludicrous, and the New York Giants are risking their credibility by hiring someone who publicly advocates this junk science. His opposition to basic legal equality aside, David Tyree's proselytizing of such dangerous practices goes against the positive work the Giants organization has done in recent years.
The Giants said in a statement that Tyree "was expressing his personal view, and that is not the view of the Giants organization."
Watch Tyree's video for NOM and an ESPN report on the hiring and backlash, AFTER THE JUMP…