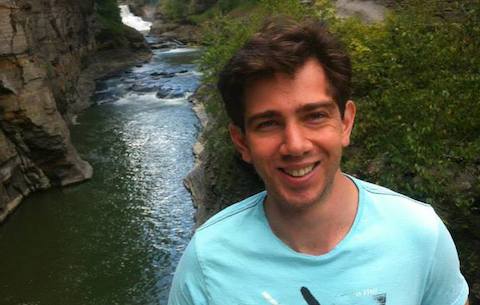 The New York Young Republican Club has a problem with the gay flag. Specifically, the site's head of "Blog" William Palumbo took severe offense at the "gay/LGBTQ(RSTUVWXYZ)" pride flag being flown at U.S. embassies in London and Tel Aviv, so much so that he wondered if it were an impeachable offense. Yes, really.
Can I pose a serious question?  At what point does replacing the American flag with the rainbow flag, a symbol of gay/LGBTQ(RSTUVWXYZ) pride from embassies abroad become an impeachable offense in itself?
Concerned that the U.S. is becoming "the United States of Gaymerica", Palumbo went on to condemn gay ambassadors that have been sent abroad in the past.
This administration has a record of placing gay ambassadors in countries where they are not welcome. The Dominican Republic last November, for example, was pretty well outraged.
Naturally, none of this was accompanied by plans of action, proposals for solutions to the "problem" (such as it were), or anything else potentially productive. Just ranting and implications that Obama himself is having a queer relationship with the Emir of Qatar. The President of NYYRC Brian Morgenstern did take productive actions, however, and Palumbo has now resigned and Morgenstern issued an apology stating that Palumbo's views do not reflect the views of the club.