Signorile: Have gay groups set a trap with ENDA religious exemption?

Indiana Governor Mike Pence proves that being a horrible bigot is a losing game.

Did you see the Moon and Mars hanging out this week?

VIDEO: Two women busted stealing a dude's stuff at the beach.

Elephant weeps after being freed for 50 years. "The squad raided the farm in India's Uttar Pradesh region, where Raju – who'd been regularly beaten and abused by his owners, who used him to beg for money – was being kept. And they claim that, as they liberated him from his manacles, he openly wept because he realized that his half-century ordeal was coming to an end."

Stephen Dorff and his beach bod caught on camera in Malibu.

Sofia Vergara and Joe Manganiello: world's most beautiful couple?

The 'gay-friendliest writer in television' comes out in his 50's. "Those dark messages I picked up from the culture, from my friends, and from the media made me hate myself for many years. They made me fear that if anyone found out who I really was, I'd be doomed; I wouldn't have a family; I wouldn't have a job; I wouldn't have friends."

William Orbit comes to the defense of Britney's vocal prowess.

Naya Rivera returning to Glee for final season.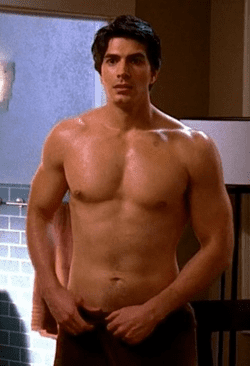 Brandon Routh joins Arrow as The Atom: "Routh will play Ray Palmer, a scientist, inventor and the new owner of Queen Consolidated. The deal spans fourteen episodes, with the character also serving as a love interest for fan favorite Felicity Smoak. In the comics, Palmer becomes The Atom, a character that can shrink down to subatomic size."

Woman throws paint at gay sauna in Auckland, New Zealand: "I've dealt with enough of these morons in my life that I am not affected by it. But I am really annoyed that she used a boring off-white. I would have much preferred fluorescent green."

Shemar Moore shows off for the paps at the beach.

Sarah Palin: It's time to impeach Obama.

Equality Matters: How Houston media can fix its coverage of the LGBT non-discrimination ordinance.

HIV home-testing kits approved for manufacture and sale. "Federal Health Minister Peter Dutton announced in Melbourne today that, following the successful introduction of self-testing kits in the US, the Australian government is to encourage the manufacture and sale of such kits nationally."

Adam Lambert and Cyndi Lauper hang out.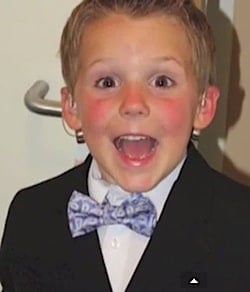 Civilities: Do I introduce my child as my transgender son or daughter?

Ukrainan astronomers name star: "Putin is a d–khead".

WaPo: Maybe it's okay for kids to say 'that's so gay'. "How are we to understand a phrase that older people find homophobic, but many younger people do not find offensive and even use themselves?"

National Center for Lesbian Rights (NCLR) joins legal team representing gay and lesbian couples in challenge to South Dakota's gay marriage ban.

Gay man assaulted and called "faggot" at D.C. Safeway: "An unidentified female suspect punched a gay man several times in the face while calling him a faggot in an unprovoked attack on July 2 inside a Safeway store at 5th and L Streets, N.W., according to an account the victim gave to D.C. police."