Queer Nation to flyer NYCLU fundraiser.

Some handsome shots of Michael Sam and his boyfriend Vito at the ESPYs.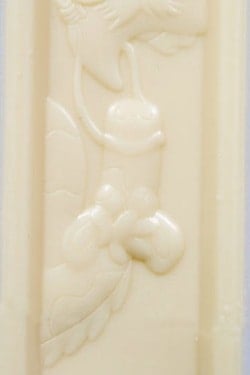 Seeing things in Nestle's Milkybar.

Couples ask judge to strike Arkansas gay marriage ban: "ttorneys for the couples filed a motion Wednesday for summary judgment, asking U.S. District Judge Kristine Baker to issue an order striking down the state constitutional amendment barring same-sex marriage and any related laws as unconstitutional. The couples filed the lawsuit last year against the state over the ban."

All of the dinosaurs that will appear in Jurassic World.

CNN testing new show with Alisyn Camerota, Chris Cuomo and Don Lemon: "On Wednesday, the three anchors taped a pilot dubbed 'The 10 o'clock Show,' based out of New York, network sources said. It's not clear whether it would be a potential primetime 10 p.m. show. Segments included one on the border crisis with 'Crossfire' host S.E. Cupp and Democratic consultant Fernando Amandi and one called 'Mean Tweets,' where the three anchors read mean tweets about themselves."

Ricky Martin readies for Australian tour.

And gives his Australian fans a treat.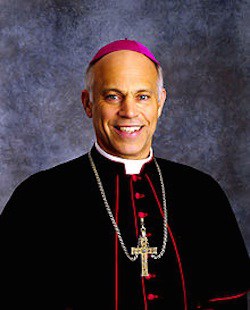 SF Archbishop Salvatore Cordileone: "Instead of protecting persons, ENDA uses the force of the law to coerce everyone to accept a deeply problematic understanding of human sexuality and sexual behavior and to condone such behavior."

Peter Staley warns of "anti PReP scare tactics": "How about the next plague that's coming, or could even be spreading now (right now!) by all those condomless PrEP users? This particular scare tactic is appearing online with increasing frequency. It's based on an unavoidable truth — mankind will indeed encounter new pathogens that cause disease, even widespread death.

Advocate General of the Court of Justice of the European Union on blood bans: "Permanent exclusion of men having sex with men from blood donation is not justifiable…"

Who voted for your marriage?

Alabama to review sex ed policy after sodomy ban overturned: "Passed in 1992, the sex education law provides the foundation for the Alabama Department of Education's health curriculum, one that critics allege is destructive to gay students. It states that homosexuality is 'not a lifestyle acceptable to the general public and that homosexual conduct is a criminal offense under the laws of the state.'"