Federal judge in Louisiana: no more marriage briefs, please.

Rep. Mark Takano (D-CA) introduces Social Security fix for gay couples.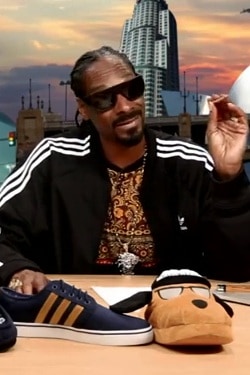 Snoop Dogg says he smoked weed at the White House. "Though Mr. Dogg did not explicitly say so, the implication was that President Obama was not there when the rapper toked up."

Giorgio Armani makes his annual Speedo outing.

Inquest: Peaches Geldof died of heroin overdose. "The TV presenter had been a heroin addict and took the substitute drug methadone for two-and-a-half years before her death, the inquest heard."

Right-wing media pretend religious liberty protects anti-LGBT discrimination: "Conservative media are condemning President Barack Obama's executive order prohibiting federal contractors from engaging in anti-LGBT discrimination, framing the order as an assault on religious liberty, pushing discredited arguments to claim this discrimination is legally insignificant and asserting that anti-LGBT workplace bias isn't a real problem."

Man Booker Prize 2014 longlist announced.

Ricky Martin heads off to Dubai.

James Franco is the happiest Batman.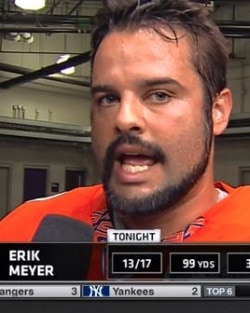 AFL QB Erik Meyer has a cat tail beard.

Researchers: anti-gay laws fuel the spread of HIV. "A study released Monday at the [International AIDS Conference in Melbourne, Australia] shows that vulnerable communities in Nigeria fared far worse after legislation was passed criminalizing gay male sex. And in a panel scheduled for Wednesday , researchers were expected to discuss way to help advocates, doctors and patients combat stigma."

Chris Pratt suits up for Guardians of the Galaxy premiere.

Every single episode of The Simpsons ever made to be available online.

Netflix offers some details on Chelsea Handler's talk show: "People are not watching scripted programming the way they used to. They're also not watching these late-night talk shows the way they used to, meaning they're not watching them at 11:30. They're watching them days, weeks, sometimes months later online or on stacked episodes on DVR. So what we are hoping to do with Chelsea and her team is create a show that's built closer to the way people are going to watch it, the way we had done with serialized dramas where we to took out the commercial breaks and the cliffhangers and really produce it for the way people watch. And we've got a lot of time between now and then to work through all the format details. Chelsea is incredibly excited and we're really excited about her brand and we think it's going to be great for us."