Democratic House Representative Jared Polis is preparing to initiate a discharge petition for the Employment Non-Discrimination Act, according to the Washington Blade. A discharge petition, in short, is a means of bringing a bill directly to the floor without consideration from committee or direct input from the House leadership. Considering Speaker John Boehner's steadfast refusal to allow discussion of ENDA, a discharge petition could be one of the few remaining opportunities to introduce the legislation.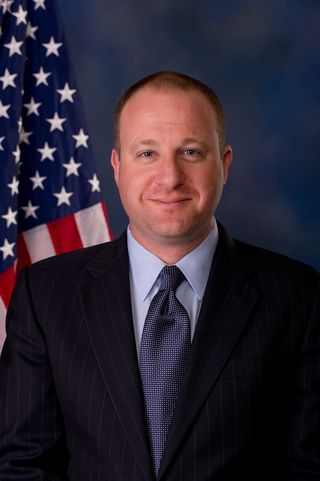 Polis, ENDA's chief sponsor, has filed two new resolutions that would open ENDA up for House floor consideration. The second of Polis's resolutions, H.Res.678, comes in light of widespread backlash from LGBT organizations as they dropped support for ENDA's religious exemption clause.
H.Res.678 would bring a version of ENDA to the floor with an exemption clause modeled after that written into Title VII of the Civil Rights Act of 1964, prohibiting employment discrimination on the basis of race, color, religion, sex, or national origin. Though Polis's logic is political logic is sound, the process of actually enacting a discharge petition is fraught with logistical difficulties. From the Washington Blade:
To start a discharge petition on a bill, 30 legislative days must have passed since the legislation was referred to committee. In this case, the Senate-passed version of ENDA was referred to the House Judiciary Committee on January 8, 2014.

Additionally, seven legislative days must have passed since a resolution to consider the legislation was referred to the Rules Committee. As such, the process for collecting signatures a discharge petition on the Senate-passed could begin at any time in the House, but the same process for a discharge petition for a bill with an amended religious exemption couldn't begin until July 31.
Polis's plans directly mirror allusions made by Minority Leader Nancy Pelosi last fall after Boehner first blocked ENDA, which at the time was backed by almost 200 members of the House.
"I would think it would be 'once burned, twice learned,' and that they would, shall we say, save some time by taking it right to our committee and to the floor," Pelosi lamented at the time. "Ending discrimination is what we are all about as Americans, and we should not have discrimination in the workplace because of gender identity."