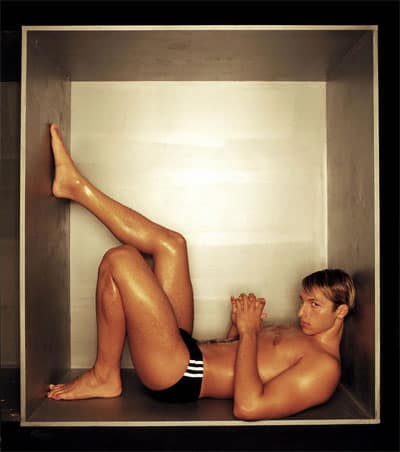 Australian tabloids are spreading a rumor: that Ricky Martin, currently a judge on the Aussie version of The Voice, mentored professional swimmer Ian Thorpe prior to his coming out this week. The "Thorpedo," as he was called when he swam in the 2000 Olympics in Sydney, told Sir Michael Parkinson that he is gay in a pre-recorded interview for Channel 10. Martin is currently denying any connection to Thorpe.
The Independent reports:
"I am extremely happy that he is talking about his happiness, and that is where I would like to leave it," Martin apparently told a Daily Mail reporter when asked about the claims as he promoted his The Voice Australia finalist contestant in Melbourne yesterday (15 July)…
Martin was among the first to tweet his support for Thorpe: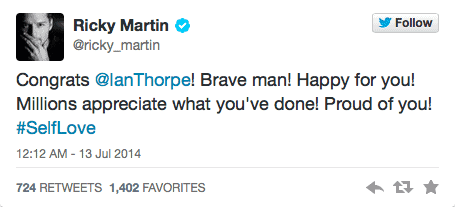 Whether Martin and Thorpe were connected or not, it is heartening to see such support.
Martin recently expressed the joy he felt after his own coming out experience, stating in a radio interview, "I wish I could come out again because that moment felt very blissful. It really feels amazing and then when it happens you realise all your fears were in your head." Hopefully Thorpe has felt much the same.