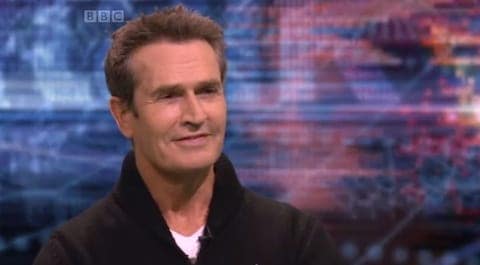 In a recent interview, actor Rupert Everett has said that his sexuality has been a major issue throughout his career.
Speaking to The Daily Telegraph, Everett said:
"There's only a certain amount of mileage you can make, as a young pretender, as a leading man, as a homosexual. There just isn't very far you can go."
Everett has courted controversy in the past by telling gay actors to stay in the closet and for coming out against same-sex families.
Currently in rehearsals for Peter Schaffer's Amadeus at the Chichester Festival Theatre, London, Everett said of his role:
"I can see a lot of [Antonio Salieri ] in me. I have periods of intense bitterness and fury at the world and blame-throwing at everybody else. It's a very easy thing to get into."
On his problems with addiction, Everett says:
"I'm still probably not in the position to say 'no'. If you got out a gram of coke now and offered me a line, I'm sure I'd take one. But I wouldn't seek one out and I know it's not going to get me any place much. Weed, which I adore, I had to stop smoking, if only for learning Amadeus."
The actor also talks candidly about how promiscuity in his early life had him terrified that he had contracted HIV.
In case you missed it, watch Everett's BBC interview in which he tells young gay actors to stay in the closet, AFTER THE JUMP…