Service members celebrate Pride Month in Afghanistan: "U.K. Chaplain Squadron Leader Alex Hopson led the community in prayer stating, "You have broken down barriers. You have made rainbows dance in our eyes. You have offered us dreams that reach for the galaxies. You have awakened the long craving for love."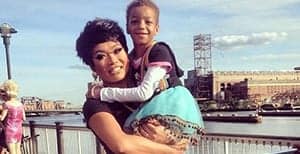 RuPaul's Drag Race fan favorite Jujubee made the dreams of one of his biggest–and tiniest–fans come true at Rhode Island Pride: "That's my baby Jeffrey. Thank you all for making his day brighter yesterday. He's never met anyone else like himself and has been bullied for years. I am so proud of him for meeting such a cruel world with the biggest smile everyday. And juju he says he's never washing that skirt and shirt because you held him in it. you have no idea what a difference you have made in his life!! Luv ya."

Dan Savage appears in the NYT Crossword Puzzle.

David Beckham jumps into his skivvies again for H&M.

Sneak peak of Christian Bale as Moses in Ridley Scott's Exodus: Gods and Kings. 

Former French President Nicolas Sarkozy faces corruption charges: "Sarkozy is accused of tapping political allies to gain intelligence on a flurry of probes linked to campaign finance. He has vigorously denied wrongdoing and planned to address the latest allegations on television Wednesday."

Opinion: Did the Human Rights Campaign Sell Us Out on ENDA and Outsource LGBT Rights?

Chicago Pride saw 1 million turn out this past weekend in the first year since IL legalized marriage equality.

The Cambridges watch Wimbledon, look normal and adorable doing so. 

Indiana Attorney General tells county clerks not to issue any more gay marriage licenses. 

The first same-sex marriages to happen in Boulder, Colorado actually took place almost 40 years ago.

So-called 'hot felon' Jeremy Meeks signs with a modeling agent while still behind bars. 

Sherlock returning for a 4th season.

Rumors swirl that Beyonce hinted that Jay Z cheated on her.

Harry Styles shows off his ink while hanging out in Lake Como. 

11 major obstacles to full equality still faced by LGBT Americans.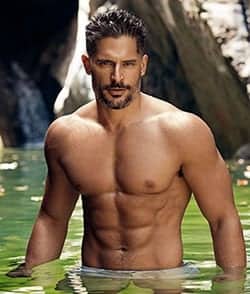 People names Joe Manganiello hottest bachelor. No one complains. 

Challengers to Wyoming's same-sex marriage ban ask state to declare the ban unconstitutional, citing tidal wave of court cases in favor of marriage equality: "The couples' papers note that since last June, every state and federal court to consider the issue has ruled in favor of the freedom to marry for same-sex couples.  On June 26, 2013, the United States Supreme Court ruled that the federal government's discrimination against married same-sex couples violates the federal constitutional requirements of equal protection and due process. Since then, courts in 17 states have struck down state laws prohibiting marriage for same-sex couples or refusing to respect the existing marriages of same-sex couples."

New music from Imogen Heap coming in August.

Rapper who cut off his penis while high on PCP plans to do porn. When asked by TMZ if everything, er, works properly after doctors re-attached his severed penis, the Wu-Tang affiliated rapper said, "Does it work?!? Can Chris Brown dance? Can Kanye West rant? Can Jay Z fight off a trick?" 

Apparently, Shia LaBeouf did not enter rehab but is sobering up.