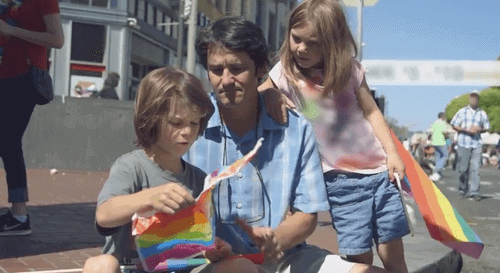 This post brought to you by BURGER KING.
When unsuspecting San Francisco Pride Parade attendees unwrap a limited edition PROUD WHOPPER Sandwich, the results are incredible. Check out this video from BURGER KING® that shows the emotionally charged reactions of guests who find that underneath the special rainbow-colored wrapping paper of the PROUD WHOPPER® Sandwich (with the powerful inscription "we are all the same inside") is the exact same iconic fire-grilled WHOPPER Sandwich they already know and love.
All PROUD WHOPPER® Sandwich sales will be donated to the BURGER KING McLAMORE Foundation, for scholarships benefiting LGBT college-bound, high school seniors graduating in spring 2015.
Support the "BE YOUR WAY" spirit by sharing the video. Join the conversation @BurgerKing #BeYourWay.
[SPONSORED POST]