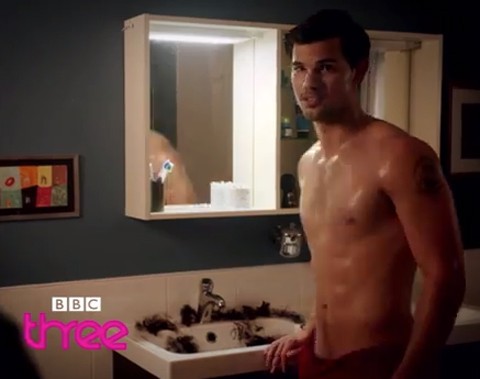 If you were wondering where Taylor Lautner's abs had run off to after his Twilight wolf-boy days, you'll be delighted to know that the 22-year-old's abdomen is currently starring in season two of the BBC 3's comedy series Cuckoo.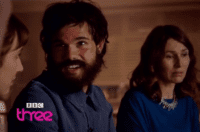 Lautner will play the son of Cuckoo, a deceased "self-appointed spiritual ninja" portrayed by former Saturday Night Live comedian Andy Samberg. Cuckoo is "a slacker full of outlandish, New Age ideas" who married into a conservative British family, and from the looks of the trailer below Lautner will continue his father's brand of spiritual nuttiness.
He might also seduce the family's daughter and show a little skin in the process too.
Watch the trailer AFTER THE JUMP…