BY OCCUPY THE DISCO / TAD HAES
Danish producer Kölsch became known by the piano-based tech house hit 'Der Alte,' and is now back with a new release on Kompakt Records.
Kölsch: 'Cassiopeia'
 'Cassiopeia,' takes cue from similar piano riffs, with the addition of a lush, emotional string arrangement that elevates the track to an euphoric state. This is a song with a lot of potential for establishing Kölsch as one of the next big names in house music; just reading the commentary on the Soundcloud here show the immense excitement around this track.
Listen to more new tracks AFTER THE JUMP…
Sailor & I's 'Turn Around' gets an epic re-work by German duo Âme, who turn the up-beat, string-heavy original track into a slower, but still dancefloor friendly version, focusing on the cheerful vocals and an unusually long intro.
Brazilian duo Digitaria is preparing for the releasing of their new full-length work on Hot Creations, Night Falls Again, coming out July 21st. The new single, 'Favourite Addiction,' gets an uplifting interpretation by the legendary house act Groove Armada.
Let's Play House's latest release is Curses' 'Bark In The Dark' mixes up a hypnotic trumpet-like sound with beats that beg for you to dance.
5 Reasons' collaboration with house vocalist Patrick Baker is remixed by Korean duo Glen Check into a great soundtrack for warm summer nights.
My love for Prins Thomas is no secret and his latest remix for Seahawk's 'Look At The Sun' is another proof of his major talent with its funky bassline and fancy jazzy feel.
WEEKEND CALENDAR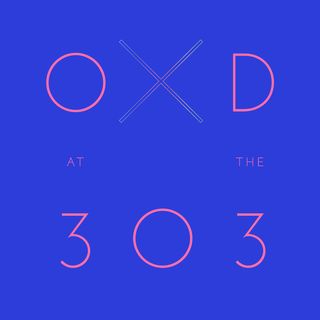 This Saturday, July 12th, we will be back at The 303 at Louie and Chan. Come dance with us if you are in New York City this weekend. More details on our website.
OCCUPY THE DISCO (OXD) curates and recommends music events to the gay community in NYC—in an effort to move the focus of the nightlife scene beyond the promoter and venue and to the music itself. OXD's goal is to educate, entertain, engage and empower the gay audience to reclaim their ability to question and experience the unknown. The OXD Mirror will serve to showcase tunes that are definitely off-the-beaten-path but rightfully deserve the attention of the gay ear.
Follow us on Spotify!  Subscribe to our 'As Seen on Towleroad Playlist to listen to tracks posted from past weeks. For more information on OXD, check out our website and accompanying blog at www.occupythedisco.com, like us on Facebook, or follow us on Twitter: @OccupyTheDisco.