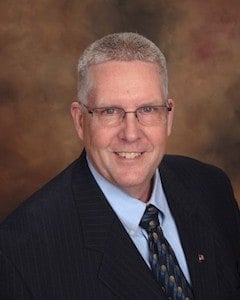 Despite all of the legal wins being made in terms of LGBT advancement and equality, some politicians still feel that running on an anti-gay, anti-sodomy platform is a winning issue. Bob Frey of Minnesota is one of those politicians. Frey is coming at the issue from a health-based perspective which, if nothing else, is a refreshing change from the usual song and dance about how much God hates the gays. Said Frey in an interview with Minnpost's Cyndy Brucato:
It's about sodomy. It's huge amounts of money. AIDS is a long term illness, causing pain, suffering, death, a long-term illness that's very expensive to treat.
Unfortunately, Frey doesn't understand how HIV works:
When you have egg and sperm that meet in conception, there's an enzyme in the front that burns through the egg. The enzyme burns through so the DNA can enter the egg. If the sperm is deposited anally, it's the enzyme that causes the immune system to fail. That's why the term is AIDS – autoimmune deficiency system.
With as much information as there is available on HIV there is no excuse for this level of ignorance, much less for his insistence on spreading his misinformation to his constituents. Unfortunately, his backwards views are precisely the thing that has earned endorsements from other Republican candidates in Minnesota.