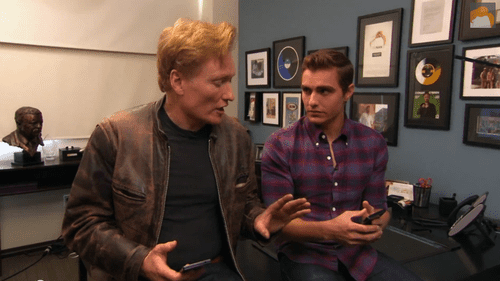 A weekly round-up of the best tech, science, and geek-related news from around the web.

 Google developing smart contact lens with the potential to monitor blood sugar levels and autofocus vision. How long until we get Google Glass-levels of functionality?

 Microsoft to cut 18,000 jobs over the next year – almost 15% of its global workforce.

 Dave Franco snaps a picture of his junk, talks Grindr, and helps Conan O'Brien on a mission to get a date through Tinder: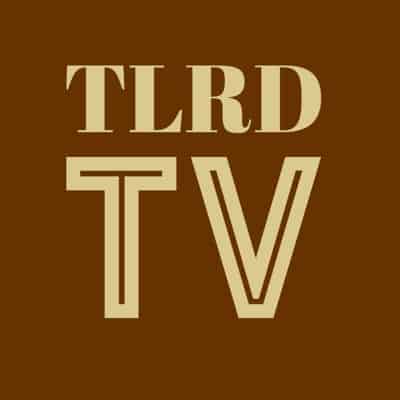 Superman secures top spot on list of "dangerous" superhero search topics – with related entries having a 16.5% chance of landing on a website that has tested positive for online spyware, adware, spam, and viruses.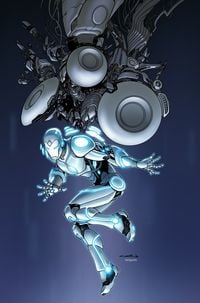 As part of Marvel's recent superhero changes, the company unveiled Iron Man's new armor and announced the character will be moving to San Francisco to promote the launch of a new mobile app – one that promises beauty, perfection, and possibly even immortality. What could possibly go wrong?

 In other Marvel news, this week's Entertainment Weekly shows off the first official photos of the Avengers sequel film and the villain AI Ultron. 

 The movie reboot of Power Rangers (my absolute favorite show growing up) is bringing some serious talent on board. X-Men: First Class writers Ashley Miller and Zack Stentz have been hired to handle the script – with Star Trek's Roberto Orci serving as executive producer. Fingers crossed this goes better than those mindless Transformers films…

 What it's like to live one month on Soylent, the lab-made, crowdfunded liquid nourishment of the future:

 Amazon unveils Kindle Unlimited subscription offering a library of more than 600,000 ebooks and thousands of audiobooks for $9.99 a month. 

 Humorous, hypothetical Harry Potter book covers for the wizard during his middle-aged years. 

 The portable antenna that lets you text your friends even when you don't have service.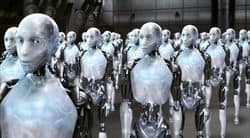 Wired looks at the moral and legal hazards of a robot-filled future: At a panel discussion on July 11, the discussion ranged from  whether police should be allowed to have drones that can taser suspected bad guys to whether life-like robots should have legal rights. One of the most provocative topics was robot intimacy. If, for example, pedophilia could be eradicated by assigning child-like robots to sex offenders, would it be ethical to do that? Is it even ethical to do the research to find out if it would work?

 NASA: We will find alien life within 20 years.  

 And hey, if those aliens turn out to be less than friendly, we could always go hide out in the moon's underground caves. 
Got something you think would be cool for the round-up? Tweet me @kylergee