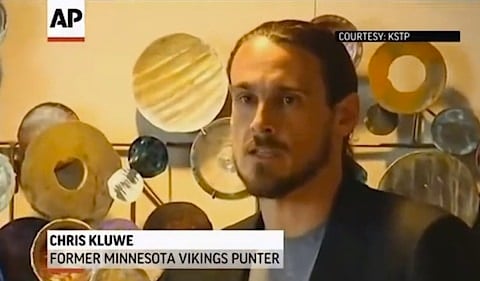 Mike  Priefer, the current special teams coordinator for the Minnesota Vikings, has been suspended from three games and made to donate $100,000 to organizations dedicated to the advancement of LGBT people. This follows the closing of an investigation into former kicker Chris Kluwe's allegations that Priefer played a large role in fostering a homophobic environment for the team off the field.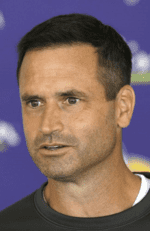 "I owe an apology to many people – the Wilf family, the Minnesota Vikings organization and fans, my family, the LGBT community, Chris Kluwe and anyone else that I offended with my insensitive remark." Priefer said in a press conference. "I regret what has occurred and what I said. I am extremely sorry but I will learn from this situation and will work on educating others to create more tolerance and respect."
Kluwe, an outspoken supporter of LGBT rights, claims that the termination of his contract with the Vikings came as a result of his gay activism. Were the investigation into Prifer's conduct to come up clean, Kluwe and his lawyer asserted, they would not hesitate to proceed with a formal lawsuit against the team.
"There were numerous occasions that [Priefer] said that I would burn in hell with the gays," Kluwe said in a conference last Friday. "I think [Priefer's suspension] is completely unacceptable. It doesn't change anything with my lawsuit. We're going to (sue) for the maximum."
Following the Vikings' refusal to make public the investigation's findings last week, Kluwe and his representation followed through, stating that their suit would be filed next week.
"Oh, and in case anyone thinks this is some sort of cash grab, we'll be going for max damages and all money I get will go to LBGTQ charities." Kluwe asserted via Twitter. "This is not about the money for me. This is about doing what's right."
Check out a video of Kluwe speaking last week at a press conference about the Vikings' efforts to conceal the investigation, AFTER THE JUMP…