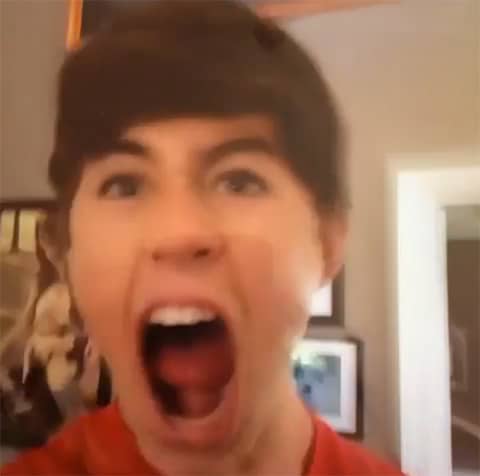 Vlogger Tyler Oakley has joined the chorus of individuals outraged by a video posted by Vine's most followed user, Nash Grier. In a Vine that went out to the sixteen-year old's 8.7 million followers, Grier shows a clip of a commercial for OraQuick, an at home oral HIV test, in which two men say, "Testing for HIV, it's not a gay thing" to which Grier then responds, "Yes it is! FAG!" Oakley was quick to call Grier out on Twitter for his incendiary and defamatory remarks: "Call me and people like me, 'fag' all you want, but spreading false information about deadly diseases is next level."
Grier quickly deleted his video but it was captured by a Vine user and spread online thereafter. Grier has a history of making homophobic remarks on social media (and then deleting them), disparaging gay rights and gay marriage as Mashable points out. 
A petition was circulating on Change.org seeking an apology from Grier which Grier has since issued on Twitter, saying he was "young, ignorant, stupid and in a bad place" when he posted the video: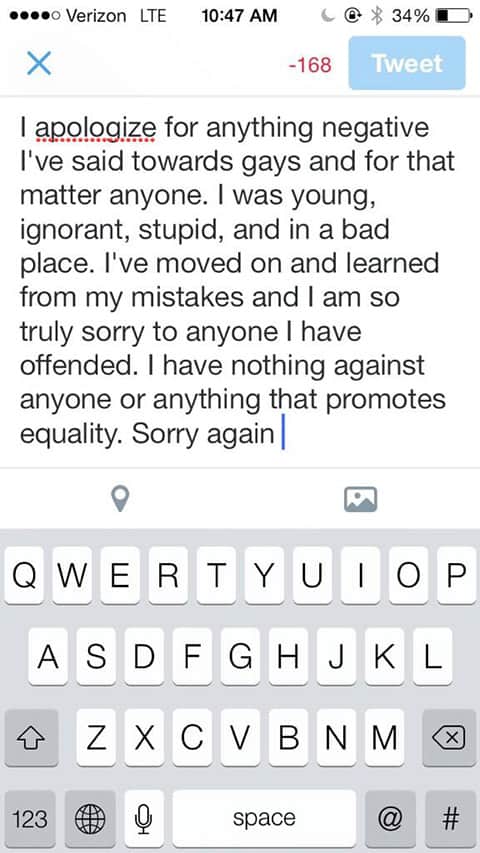 Dr. Gary Blick, co-founder of HIV Equal said of Grier's remarks:
HIV is not just a gay thing. It's a woman thing, it's an African-American thing, it's a Latino thing – it's something that affects everyone in every community," said Dr. Blick. "It's time that our youth here in the U.S. wake up and realize that HIV doesn't discriminate – and neither should they! Even though MSM (men who have sex with men) are the greatest at risk for contracting HIV, so are youth aged 13-23."
Watch Grier's repulsive Vine, AFTER THE JUMP…