The newly named director of player development for the New York Giants, David Tyree, a former National Organization for Marriage (NOM) spokesman who has a history of making anti-gay remarks, reportedly told Wade Davis, Executive Director of The You Can Play Project, he would support "any player on the Giants who identified as gay, in any way [he] could." According to NBC Sports, Davis shared Tyree's disclosure on his blog, TheMMQB.com. Davis, a former NFL player himself, recently opened up about his experience living in the closet while being a professional football player. 
Towleroad readers will remember that Tyree attracted attention for his remarks on marriage equality, saying equality would signal "the beginning of our country sliding toward…anarchy" and that it would "be the moment our society loses its grip with what is right." A previous advocate for gay conversion therapy, Tyree also once said that, "I don't want my kids to think homosexuals are normal."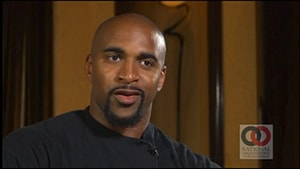 Davis says he has engaged in an extended conversation with Tyree, one he says suggests that Tyree has already changed his views on many issues having to do with the LGBT community. Davis admits that he was not at first inclined to cut Tyree any slack for his previous anti-gay remarks. However, upon meeting Tyree at an event to educate players, coaches and management on LGBT issues, Davis was caught off guard by how he was greeted:
He approached me, introduced himself, offered his hand and said, "I want you to know I really respect what you do." After having the opportunity to speak with David, I realized he is on a journey when it comes to understanding the LGBT community. He is evolving. Just as my mother did. Just as some of our most well-known supporters did. Just as I did.
During the current media firestorm surrounding Giants' hiring of David, I paused to reflect on my initial resistance toward him and asked myself, Can we create the space for all individuals to evolve? […]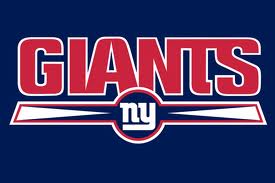 Let me be very clear: I am not defending the hurtful things David said in the past. Nor am I saying his journey is complete. I am strongly defending his right, his ability, and most importantly his apparent willingness to grow as a person. And I will be working closely with him to help him along on this journey. I am hopeful that the outcome will be a positive one.
I spoke with David last night, and he asked me to quote him in this piece. He said, "My interactions with Wade over the past few months are much more representative of my current beliefs toward the gay community than some tweets from several years ago. Christianity teaches us love, compassion, and respect for our fellow man, and it is in that light that I will continue to work with Wade and others to better serve the gay community. I would absolutely support any player on the Giants who identified as gay, in any way I could. And I will continue to stay in touch with Wade to ensure I am aware of the right ways to do that."
As I come to learn more about David and begin a deeper friendship with him, I'm going to talk to him about the serious and vile treatment that is conversion therapy—of which he has been a vocal proponent—and how those words have been the source of destruction for many LGBT individuals. But those honest and productive conversations can't be had without first building a foundation for a relationship to rest on […] We will be able to talk about how to support LGBT players. We will be able to talk about how his faith encourages him to be loving and inclusive of the LGBT community. We will be able to talk about why the things he has said were so hurtful to so many people. We will, simply put, be able to talk to each other despite our differences. And we will be able to support each other as we continue to do the most important work, the work that we must do on ourselves.
You can read Davis' full post on Tyree HERE.