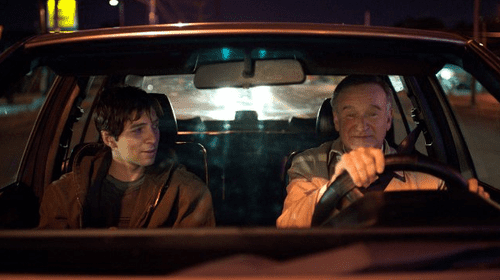 At the time of his passing, Robin Williams left behind four unreleased films – one of which, Boulevard, centers on a married man (Williams) who picks up a gay hustler (Roberto Aguire) and slowly begins to confront and accept his suppressed identity as a gay man. 
The movie premiered at New York's Tribeca Film Festival this spring but has yet to be picked up by a distributor. Directed by Dito Montiel, the film stars Robin Williams, Breaking Bad's Bob Odenkirk, Kathy Baker, and Roberto Aguire. 
Back when the film premiered, Red Carpet Diary released a video of the red carpet that featured Williams' coworkers speaking about the movie's plot and praising Williams' performance in it. Sad to see them speak about Williams' playful energy and spirit knowing he was likely battling his depression behind the scenes.
You can check it out AFTER THE JUMP…